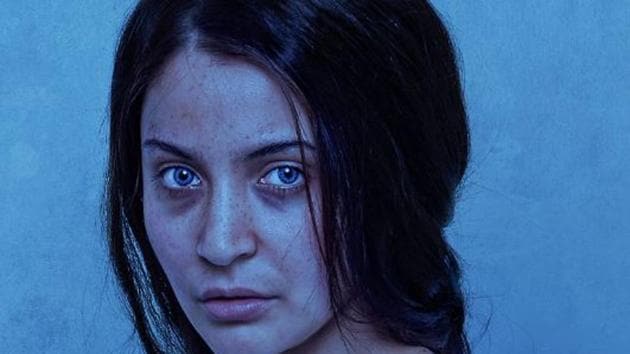 Pari movie review: Anushka Sharma's film is jumbled, chaotic and bland
Anushka Sharma's film Pari is a confusing tell of ghosts, ghouls, djinns and forced legitimacy. Here's our movie review.
UPDATED ON MAR 04, 2018 12:26 PM IST
Pari
Cast: Anushka Sharma, Parambrata Chatterjee, Rajat Kapoor
Director: Prosit Roy
Rating:1/5
Spread his blood, spread his bloodline.
A car is moving through the jungles when a loud thud brings it to a screeching halt. A heavy downpour restricts the vision, but it's obvious that the vehicle has hit a human. The driver doesn't come out, but a fellow passenger does. Turns out, they have hit a gypsy woman who might have a past beyond their imagination.
There are spoilers ahead, so proceed at your own will.
The greenery, the drenched roads, unsuspicious characters and an eerie surrounding suggest you might have landed at the right place after a series of screamers, read teasers, that show most of the important scenes of Pari, with a tagline 'not a fairytale'.
Alas, that feeling doesn't last as Anushka Sharma's film soon becomes a confusing tale of ghosts, ghouls, djinns and forced legitimacy.
Let's give credit where it is due. Pari begins on a promising note. It spreads its canvas from Kolkata to Barackpur to Dhaka effortlessly. You're told about Ifrit, the most powerful djinn, and how it wants to propagate its bloodline. You meet a cult with a desire to curb this menace, and an Anushka Sharma who looks volatile, vulnerable and ready to explode.
Slowly, Pari starts using the same tactics as Vikram Bhatt. You'll enter a silent space and something will cross the frame behind you. You turn and find it right behind you -- now these are shots we have been watching for years, and listening to loud background score that accompanies it. Nothing wrong till it thrills, but intrigue factor begins to diminish.
What takes over the screen instead is Professor's (Rajat Kapoor) wood-cutter wielding men and a theory about Ifrit's blood-thirsty daughter, Peri or Pari. Anushka Sharma's Rukhsana is an attempt to humanise the idea of the Satan living inside all of us. Her enthusiasm makes it bearable. You're willing to give her the benefit of doubt, but a messed-up screenplay snatches away her chance to rise and shine.
Though they resort to explaining all the major plot points in the second half, but it's too late by then. You have already heard a monstrous voice a la Creature 3D, or have seen people's heads getting twisted like Ram Gopal Varma's Bhoot.
Apart from one or two scenes meant for the shock value, most of it fails to restore our faith in this story of shape shifting, Voldemort-inspired, time travelling, technology-friendly disturbed souls.
What begins as a captivating mystery around a chained woman slips into a tale of disturbed TV signals and flickering lights.
Jishnu Bhattacharjee's innovative cinematography tries to cover-up, but he can't rescue a film that fails to explain its lead's sudden change of character. How she becomes so powerful all of a sudden when all the resources she later used were available to it all through. Or, maybe anger drives the ghosts crazy as well.
From a bit of chainsaw to a dose of slasher drama, Pari throws enough blood at you. Apart from the initial scenes, the police are conspicuously absent and people, right in the middle of a metropolitan, get trimmed and slashed.
There is a side-track involving Parambrata and debutant Ritabhari Chakraborty to provide legitimacy to the idea of inner demons, but even their most passionate conversations fail to ignite the spark that Pari loses within 15 minutes of the film.
Pari appears puzzled as if they don't know how to end what they started. Anushka Sharma's film attempts to look different than usual 'bhoot ki film', but in the end, finishes right where 1920 Evil Returns or Alone did.
With 136-minute screen time, Pari doesn't head anywhere. It's jumbled, chaotic and bland. You may not want to let the clan spread.
Interact with Rohit Vats at Twitter/@nawabjha
ott:10:ht-entertainment_listing-desktop

Close