Rukh movie review: Manoj Bajpayee's film has a secret that'll kill you from inside
Updated on Oct 27, 2017 01:14 PM IST
There is a murder and there are suspects, at least in the mind of the victim's son, Dhruv (Adarsh Gourav). Here's the movie review of Manoj Bajpayee-starrer Rukh.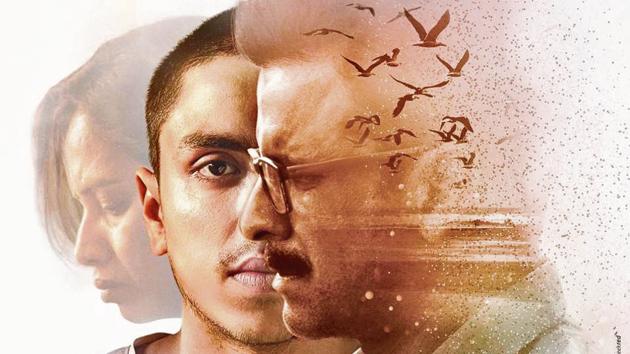 Rukh
Cast: Manoj Bajpayee, Adarsh Gourav, Smita Tambe
Director: Atanu Mukherjee
Rating: 3.5/5
It's not easy to be courageous enough to challenge the genre-bound filmmaking, especially for a first timer. Director Atanu Mukherjee's Rukh challenges existing norms and our sensibilities as we get confused in our attempt to fit this suspense drama in a bracket. It might look like a typical whodunit in the beginning, but you realise within minutes that Rukh is more about fighting the inner demons than those outside.
There is a murder and there are suspects, at least in the mind of the victim's son, Dhruv (Adarsh Gourav). His father Diwakar (Manoj Bajpayee), who runs a leather factory, has been killed in a road accident, which might be staged. Digging deep into an incident, which has affected you emotionally, requires a different type of courage. It's like going through the pain all over again and, at the end of it, you may not be the same person anymore.
A mostly angry teenager Dhruv is going through a transitional phase. He is bewildered, amazed and even shocked while his dead father's friends peel off layers from Diwakar's personality. He isn't wide eyed but he doesn't seem ready to take in more information either. He is probably standing in front of the wheel of fortune hoping for something better than what he is probably going to get.
His father had secrets. This in itself is a disturbing thought, but it's still early to pass judgements. It's all about the perspective.
The mother knows something and the son might not be able to process so much so early. Though the city and its brutal elements have made him serious for his age, the mother can't see it. Like everyone else, the boy also has a past which doesn't have many pleasant memories. Unpacking your mind isn't as simple as unpacking the cartons in which you have kept your childhood toys.
The dimly lit metropolitan houses, the lonely streets, under-construction buildings and isolated beaches fill you with melancholy. A man has died but it seems like just another accident in a mega city. Such things happen. But we move on, leaving behind a teenager waiting for closure.
Dhruv's quest is basically the reconstruction of events. A pre-conceived thought will take shape and there is enough fodder for him to believe that it's a murder. We are sucked into the conversation and we have our own theories about the accident, but the truth has the power to demolish perceptions.
Rukh has been planned like a book. Somebody is taking us along on a journey. We are with them, but we don't know these characters, and we also know that we all have secrets. Actually, we believe what we want to believe.
The actor in Adarsh Gourav shows range and sensibilities much beyond his age. The perennially disturbed youngster tries to establish a connection with his father. He is vulnerable yet ready to fight and his character grows with the story.
Manoj Bajpayee is every bit the businessman who wants to realise his dream in a liberal economy. It's really difficult to reach to the core of his character. He binds the story together and gives the director a chance to exploit the gloomy feel of the story.
Rukh has its own narrative technique. To categorise Rukh as an art-house film would be an injustice to Atanu Mukherjee's talent. It's a 'different' film, for the want of a better word.
Interact with Rohit Vats at Twitter/@nawabjha
ott:10:ht-entertainment_listing-desktop
Close Story
Personalise your news feed. Follow trending topics