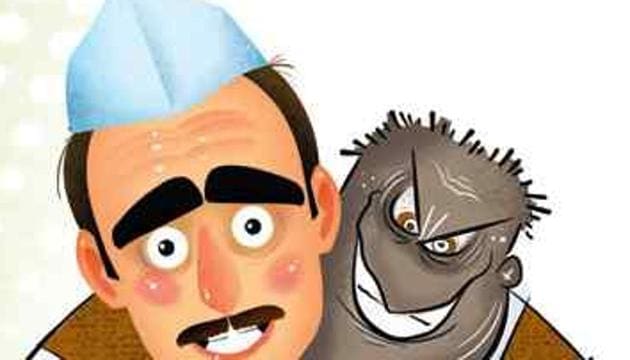 216 candidates for BMC polls face criminal cases
154 candidates face serious charges, which include murder, rape, kidnapping
UPDATED ON FEB 17, 2017 08:56 AM IST
A report released by two non-government organisations, the Association for Democratic Reforms (ADR) and the Maharashtra Election Watch (MEW), on Thursday found that 216 candidates contesting the Brihanmumbai Municipal Corporation (BMC) elections have criminal cases registered against them.
The two groups analysed 1,641 of the 2,275 candidates' affidavits obtained from the state election commission (SEC). Of the 216, 154 candidates have serious criminal charges — assault, murder, kidnap, rape among others — against them. Of the 173 candidates analysed from the Shiv Sena , 28 of them have serious criminal charges against them. Maharashtra Navnirman Sena (MNS) has 22 such candidates from its 154 who were analysed. The Congress and Nationalist Congress Party (NCP) have fielded 16 such candidates and the Bharatiya Janata Party (BJP) too have fielded 14 such candidates.
The report also stated that some candidates have multiple cases against them. For instance, Shiv Sena candidate Rajendra Suryawanshi, contesting from ward no. 184, has 12 criminal cases against him. These cases include extortion, cheating, rioting and others. Similarly, Ghanshyam Parab, an MNS candidates from ward no. 51 has six cases against him.
BJP spokesperson Madhav Bhandari said the party is happy as among the major parties, the BJP has fielded the least number of candidates with serious criminal charges. "I will like to clarify that the law will take its own course and they will have to face punishment if found guilty," Bhandari told HT.
Shiv Sena spokesperson Harshal Pradhan said that most of the criminal charges against some of their candidates were from the 1992-93 riots, while some of them were falsely implicated by the erstwhile ruling Congress-NCP to weaken the Shiv Sena. "Shiv Sainiks had taken to arms to save their people, for which we are proud," Pradhan said.
MNS spokesperson Nitin Sardesai said the cases filed against their candidates were during agitations or morchas.
"It is owing to these charges that people think we are criminals, which is not the case," Sardesai clarified.
The report further says ten candidates have declared zero assets in the affidavits. Of them, two are from the MNS, one from the Samajwadi party (SP) and the rest are independent candidates.
There are 102 candidates who have shown their assets to be below than Rs1 lakh, according to the report.
Read
Shiv Sena taunts BJP: Inducting criminals worse than stashing black money
Close