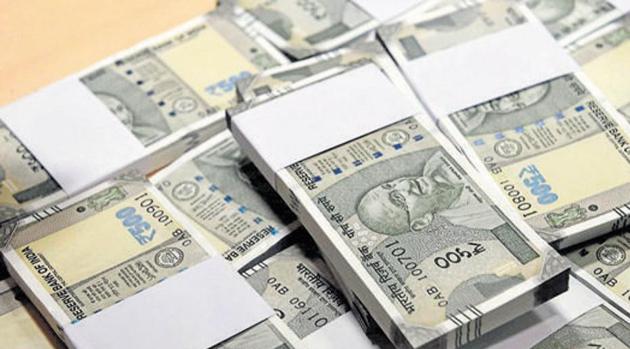 ₹

28 lakh worth of valuables, cash stolen from NMMC leader's house in Navi Mumbai

The police said one of the office boys had committed the theft

UPDATED ON APR 01, 2018 01:14 AM IST
Vijay Chougule, the leader of Opposition in the Navi Mumbai Municipal Corporation (NMMC) registered a case with the police after one of his office boys stole around 1kilogram of gold jewellery and cash worth Rs2.50 lakh from his residence on Friday evening.
The value of the stolen cash and jewellery collectively would be around Rs28 lakh.
The CCTV cameras installed in the house have captured the accused, Anurag Singh, 22, getting out of the house with the cash and the jewellery. He is still at large, and his phone is out of reach.
Shiv Sena leader Chougule stays with his family at Yash Paradise building at sector 8, Airoli. His office is located close to his residence. The accused had come to Chougule's residence to feed his birds and thus had the keys of Chougule's house.
The boy entered my bedroom through that terrace between 8 and 9 pm. He opened the cupboard with some screw drivers and then got away with the cash and the jewellery," Chougule said.
Singh had been working in Chougule's office for the past four to five years. He would keep visiting Chougule's residence for different work, and hence knew where the valuables are kept. His uncle and some other family members are still working with the Chougule family.
"The boy is a relative of some of my employees, and that's how he had come to work with us a few years ago. He was also continuing with his studies along with his work," Chougule said.
"On Friday, I was out till past mid-night. My wife is in Bangalore for medical treatment. My son had also gone to his in-laws place with his family. So there was no one in the house," he added.
According to Chougule, adjacent to his flat there is another flat which is meant for his staff.
"I reached home around 1.30 am and was not aware of the theft. On Saturday morning, I found that one of the cupboards were open. Examining it properly, I realised that the cash and the jewellery were missing from it," he added.
The police have registered a case under section 381 of the Indian Penal Code (IPC).
Ajay Kumbhar, assistant police inspector of Rabale police station said, "The CCTV cameras inside and outside the building compound has captured the accused getting out with a bag. We don't think that some more people were involved with him."
"The accused is a native of Uttar Pradesh. We have formed two teams and they have left for his hometown. We hope to arrest him and recover the stolen valuables very soon," he said.
Topics
Close