29-year-old baby dealer in Mumbai says she targeted poor, indebted parents
Published on Sep 25, 2017 12:00 AM IST
Police say Worli woman claims she had been selling kids for six months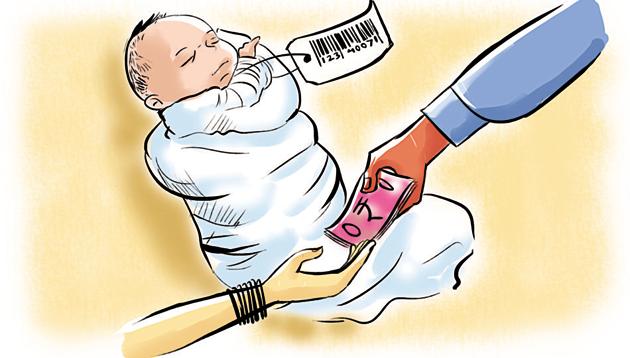 Hindustan Times |
, Mumbai
Megha Sood
A 29-year-old woman, who was arrested on Friday for allegedly running a child selling racket, told the police that she purchased babies from poor parents. The police are verifying her claims.
Julia Fernandes was arrested when the police got a tip off that she had dropped off a newborn at a woman's home in Sangam Nagar. The police then reached the spot and took the kid in their custody.
On being interrogated, the woman said Fernandes, who is her neighbour, had left the child in her care for two days. She added that Fernandes had told her that she worked for a nursing home and sometimes got newborns out of the hospital for getting them vaccinated.
The police arrested Fernandes when she came to pick up the baby.
"Fernandes told us that she had bought this boy from a rickshaw driver and his wife in Govandi for Rs 20,000 and was going to sell him to a couple for Rs1.5 lakh," said police inspector Santosh Kokre from Wadala TT police station. The rescued baby has been sent to a welfare centre in Colaba.
Kokre added that Fernandes confessed to have been selling children to childless couples for the past six months now and that she bought them parents who have huge loans to repay. "We are now finding out whether the kid's parents are involved in this racket or Fernandes stole the kid. We are investigating further to get to her clients and see if she had sold children to NRI couples as well," added Kokre.
Fernandes, a resident of Worli, used to live in rented accommodations in different slum areas and befriend women there so that she didn't have to keep the babies with herself. She used to leave the child with these women and as soon as she would crack a deal, she would pick up the kid and give him or her to the client, said the police.