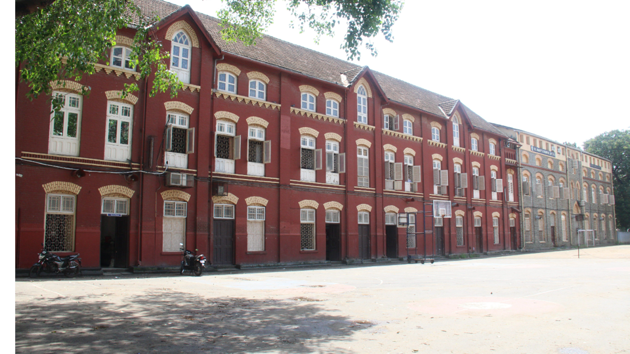 6. St Mary's School (ICSE)
HT Top Schools survey 2017: The 10 schools from the south zone that ranked the highest on various parameters — this includes areas between Byculla and Colaba
PUBLISHED ON SEP 22, 2017 03:55 PM IST
HISTORY: Founded in 1864 under the management of Fathers of the Society of Jesus (Jesuits), the school celebrated its 150th anniversary in 2014. The school began as a Catholic school of education and a military orphanage.
UNIQUE FEATURES: Each classroom has interactive smart boards, the school has an e-library, language lab, a 3D Lab, etc, and follows an education system where excellence is measured not by the quality of work, but by the degree to which every student has realised his full potential.
HIGHEST RATINGS IN: Academic rigour, diversity and value for money
BOARD: ICSE Board
Annual fee: Rs75,700/-
Students: 1,461
Student-teacher ratio: Pre-primary 15:1, primary 25:1, secondary 35:1
QUOTE:
St Mary's school endeavours to create love for learning, habit of critical thought, and accurate expression. The school emphasises on overall development.
FR FRANCIS SWAMY S J, principal
Close