61-year-old woman dies of dengue haemorrhagic fever in Mumbai
Hindustan Times |
, Mumbai
Aayushi Pratap
Sep 13, 2017 01:26 AM IST
Doctors said she had got tested for dengue at a diagnostic laboratory, five days before she was admitted to the hospital, but the report was negative
A 61-year-old woman, a resident of Shivaji Park in Dadar, died of dengue haemorrhagic fever on Sunday evening, nearly three days after she was admitted to a Mahim hospital.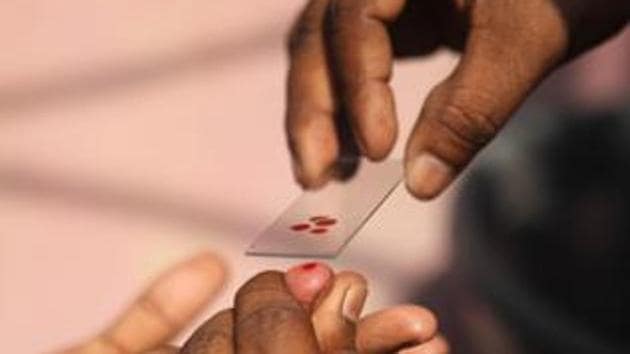 Doctors said she had got tested for dengue at a diagnostic laboratory, five days before she was admitted to the hospital, but the report was negative.
Snehalata Kaushik, a homemaker, developed very high fever on September 8. After she complained of giddiness and had bouts of vomiting , she was admitted to the hospital.
She was in the intensive care unit, but the symptoms exacerbated within 24 hours.
"In 24 hours, her platelets dropped from 52,000 to 24,000. She was given a platelet transfusion. She also developed kidney failure and we had to start dialysis," said Dr Sanjith Saseedharan, head of department of critical care.
He added that she was tested for Hemophagocytic Lymphohistiocytosis, a lesser known complication of dengue, however, she tested negative.
She eventually developed multi-organ failure.
Doctors at the hospital said that in the past month and a half they have treated 120 cases of dengue , out of which, four patients have succumbed to the infection.
"We are seeing a lot of cases of complicated dengue cases," said Dr Saseedharan.
According Dr Anita Mathew-Davis, an infectious disease specialist at Lokmaniya Tilak Hospital in Sion, there has been in an increase in number of dengue cases compared to last month. However, the numbers are not as bad as last year. She said that people who have had a previous episode of dengue are more likely to develop dengue haemorrhagic fever and shock syndrome.
"Irrespective of how severe the cases are, the course of treatment doesn't change much as the treatment for dengue is only symptomatic," she said.
Between September 1 and 11, the civic body has reported 102 confirmed cases of dengue. A civic official said that the public health department has sent samples to NIV, to analyse which strain is circulating this year.
"There are four stains of dengue, out of which the strain DEN-3 is the most virulent. We are waiting for the results," the official said.