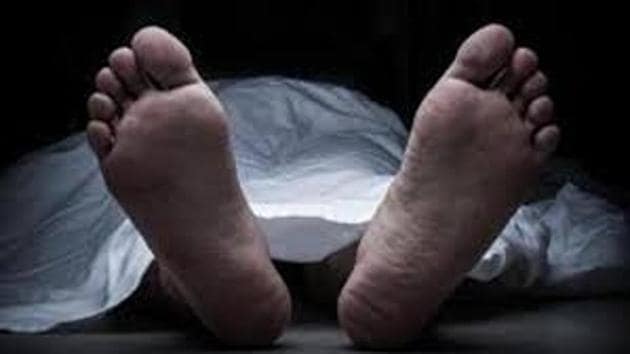 64 stab wounds, fingers chopped off: The murder that spurred Maharashtra to end campus polls
D'Souza's murderers have not been identified, but his family believe he died because of political power play.
UPDATED ON OCT 31, 2018 08:05 AM IST
October 5, 1989 was the last day to file nominations for the student elections that would be held three months later in Mumbai colleges.
Owen D'Souza, a first year law student at Jitendra Chauhan (JC) College of Law at Mithibai College campus in Vile Parle, was on his way to fill his nomination form. He never managed to submit it. Just outside the college, D'Souza was killed – he suffered 64 stab wounds and his fingers were chopped off.
D'Souza's murderers have not been identified, but his family believe he died because of political power play.
D'Souza was a student leader with the Congress-backed National Students Union of India (NSUI) and their rivals were Akhil Bharatiya Vidyarthi Parishad (ABVP), the student wing of Bharatiya Janata Party (BJP).
In the past, there were incidents of kidnapping (to keep students from voting or appearing in elections), but the blatant violence of D'Souza's murder stunned the city. It would spur the state to eventually ban campus elections in 1994. This order would be lifted 24 years later.
"He [Owen] was attacked with choppers and swords and had multiple stab wounds on his body. He was killed as the result of a blow to his head," said D'Souza's sister, Lona Rawat. She remembers receiving a call from the principal of JC College, who informed her of D'Souza's murder. Rawat, who lives in Mumbai and has since joined politics herself, also recalls the crowds that came to pay their respects to D'Souza at his funeral.
"Owen was attached to many social causes in Jogeshwari. He would help the poor and the needy," she said.
On the same day that D'Souza was killed, NSUI members reported his murder to the police, who filed a first information report (FIR).
In the FIR, Parag Alavani, then the state secretary of ABVP, was named as D'Souza's killer. Alvani is now a BJP legislator. In 2002, he was acquitted of D'Souza's murder.
"The NSUI decided to pin the blame for murder on me to hide the fact that one of their district presidents was killed due to his ties with underworld," alleged Alavani. "When the case reached hearing stage, the police had nothing against me. I could have sought a discharge, but instead I preferred the acquittal," he said.
Rawat, who started her political career with Congress and is now with Shiv Sena, said that the charges against Alvani did not hold up in court because a key witness couldn't appear for hearings as they had relocated to the United States.
Despite the bitter memories of D'Souza's death, both Rawat and Alvani are in favour of college elections. Alvani said society and campuses were both more peaceful now than in his student years. Rawat said, "The student elections are the first step towards developing political leadership. Provided they happen peacefully, they will bring more educated people in politics."
Close