69.8% victims did not complain of sexual harassment at workplace: survey
Jan 04, 2017 10:04 AM IST
In a survey conducted across BPOs, IT sector, hospitals, legal and educational institutions in 10 cities by an NGO, it was found that only 69.8% victims complained of sexual harassment at their workplace. The NGO conducted the survey among 6,047 persons at various sectors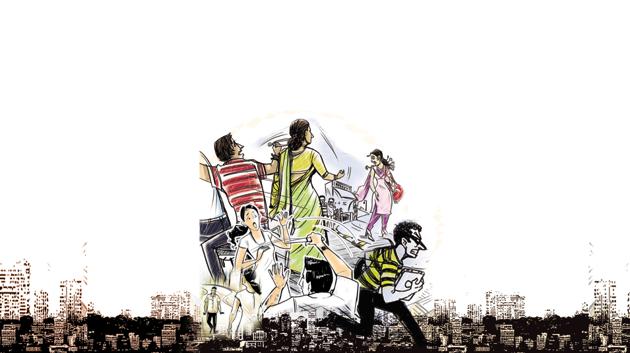 In a survey conducted across BPOs, IT sector, hospitals, legal and educational institutions in 10 cities by an NGO, it was found that only 69.8% victims complained of sexual harassment at their workplace. The NGO conducted the survey among 6,047 persons at various sectors.
The association carried the survey across Mumbai, Delhi, Bangalore, Pune, Assam, Jalandar, Kolkata, Ahmedabad, Hyderabad, and Lucknow. The group interviewed mostly women and 22 % of them were men "to understand the severity and present status of sexual harassment at workplaces in India."
The survey claimed 68.9% of the victims did not step forward to complain about the sexual harassment "because of fear, embarrassment, lack of confidence in complaint mechanism, unawareness and due to the stigma attached to sexual harassment."
When the victims were asked where they faced harassment, 37.8% victims said they were harassed at their workplace, 40 % were at other places and 22.2% were targeted in school or college.
Most victims said they did not complain because of fear of retaliation, subsequent repercussions and sympathy with the offender due to past mutual understanding.
Highlighting the current scenario of the companies' ways to tackle such cases, the survey found that only 65.2% companies did not follow a proper process under the Sexual Harassment of Women at Workplace Act 2013.
Of those interviewed, 93.5 % participants agreed that harassment occurs at schools, colleges, in societies and at workplace.
Zameer Nathani , Honorary National Secretary, Indian National Bar Association, said, "We found that women are sexually harassed by lewd comments, asking for sexual favors, touching inappropriately, eve teasing etc. The act has clearly defined the rights of women and the complaint mechanism to be at the workplace. Once there is awareness regarding the same, we would find the cases of sexual harassment dealt in a better way and slowly stop them."
READ MORE
Mumbai doctor falls prey to con by Facebook 'friend', loses ₹20 lakh