Mumbai doctor falls prey to con by Facebook 'friend', loses
₹

20 lakh

The imposter and his gang made the woman pay lakhs by threatening to implicate her in money laundering racket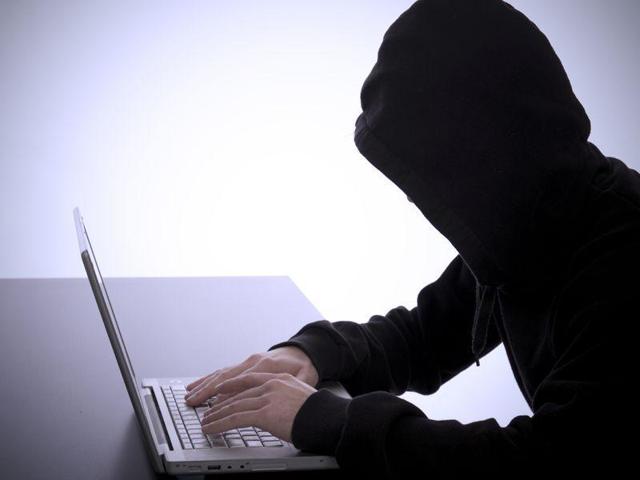 Updated on Nov 28, 2016 09:12 AM IST
Hindustan Times |
, Mumbai
Jayprakash S Naidu
A Mumbai-based doctor was duped of Rs20 lakh by an imposter who befriended her on Facebook. The conman cheated the woman on the pretext of sending her a gift and then threatening to implicate her in a money laundering case.
Speaking to HT, the doctor said, "The cyber police forwarded the complaint registered with them on June 11 to the local police. But no major development has happened till date. The trauma I experienced after this was unbearable. It pushed me into depression and I had to seek professional help to overcome it."
As per the complaint (a copy of which is available with HT), a man introduced himself as Walker Udo, an assistant director of New York and New England construction company (New York), on Facebook. Udo told the woman that he was a widower with two children, whose photographs he had posted on Facebook. He then used it to gain the woman's trust.
On 24th April, he insisted on sending a gift to her from his alleged daughters and managed to secure her contact details. Despite the doctor's refusal to accept his gift, Undo persisted. The doctor got a call from a woman named Ashish Arora from Aramax couriers on 27 April, informing her about a parcel from the US. Arora told the doctor that she has to clear the parcel from the Customs by paying duty. She asked the doctor to remit the taxes by transferring money into an SBI account in Kolkata and the doctor did the needful.
Arora called again after a few days, claiming that Customs screening revealed that the parcel contained USD 1,00,000 and now it had become a case of money laundering. Since her name was mentioned as the receiver, she would be also be booked and punished for being a part of the racket. The the doctor claimed innocence and said she was unaware about the contents of the parcel, she agreed to pay the 'fine' because she got scared.
Arora told the woman that she will have send back the money-laden parcel back to the US and will have to pay for the logistics. The doctor said the con artists took advantage of her ignorance about courier norms. She added that since the money was being transferred into a bonafide bank account, she never suspected anything amiss. Arora called the doctor for the next two days and made her pay repeatedly claiming that the pilots had to be paid as well.
The doctor was horrified upon receiving an e-mail from 'citizen immigration', the day after she paid money, which was fake. After receiving the e-mail, Arora and her alleged boss, Thomas Cultrix, called her repeatedly asking for more money.
But the woman refused to pay and 12 days after making the last monetary transaction realised that she had been duped. However, the accused kept calling and texting her till September. The entire con job was executed between April and May.
Read
Cyber criminals using foreign servers to remain undetected: Expert
Cybercrime victims continue to engage in risky online behaviour
Close Story