After bulk waste generators, small societies in Mumbai will soon have to segregate garbage
Hindustan Times |
, Mumbai
Sanjana Bhalerao and Tanushree Venkatraman
Oct 08, 2017 12:36 AM IST
Owing to lack of separate vehicles for dry and wet waste, a similar plan did not take off in 2012
After making it mandatory for restaurants, hotels and big housing societies to segregate and compost waste, the Brihanmumbai Municipal Corporation (BMC) will soon direct smaller residential buildings to follow suit.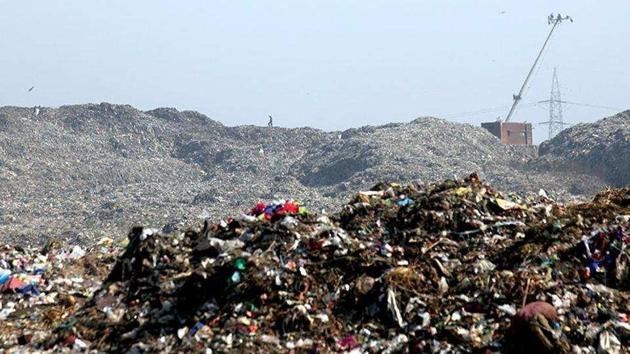 The Municipal Solid Waste Management, Rules, 2000, which was notified last year after 16 years of delay, makes it compulsory for all local bodies to scientifically treat waste, and provide infrastructure for its segregation, collection and transportation.
This is not the first time that the BMC is planning to implement the order. A similar order was enforced in 2012 too. However, owing to lack of separate vehicles for dry and wet waste, the plan did not take off. "Our next course of action includes making it mandatory for all housing societies to segregate waste," said municipal commissioner Ajoy Mehta.
The BMC has decided to float tenders for collection and disposal of dry waste.
Currently, BMC's trucks pick up mixed waste and take it to different segregation centres run by non-governmental organisations. After segregation, waste is recycled and the rest is sent to one of the three dumping grounds.
For successful implementation of the plan, the BMC plans to increase the number of vehicles for dry waste to 94 in the next four months from 46. According to an official, there are enough vehicles that can transport wet waste.
The draft Development Plan-2034 has proposed to increase the number of segregation centres to 78 from 67 in the city.
The Bombay high court and activist have criticised the BMC for poorly managing waste. A team from Tata Institute of Social Science (TISS) in a report had said the BMC loses Rs1,854 annually owing to lack of recycling.
The study also found that Rs905 crore is spent to just collection and transportation of waste Mumbai.
Waste segregation: BMC to fine, file complaints against 'wilful defaulters'
The BMC will come down heavily on societies that do not agree to segregate or compost waste in their premises. Municipal commissioner Ajoy Mehta has now asked ward officers to prepare a list of "wilful defaulters" in the next 15 days.
The decision was taken during the civic body's monthly meeting held on Saturday. Ward officials will visit societies to find out if there is space to set up composting units. If societies still refuse to comply, legal provisions will be invoked. The penalties will range from fines to complaints being registered against offenders with the pollution control board. Societies that have misused the mandatory composting area will be sent a notice for illegal construction, officials said.
In July, the BMC had ordered all housing societies and commercial establishments larger than 20,000 sqm or those producing more than 100kg wet waste to start segregating and composting waste in their premises by October 2.
However, as of October 4, of the 4,101 bulk generators identified by BMC, only 328 housing societies have installed composting units. The civic body now wants housing societies to submit a plan by January 2.
The civic body issued a circular on Saturday, saying officials will also review the role of advanced locality management (ALMs) in terms of processing waste in their neighbourhoods. These ALMs will be deregistered if they fail to undertake adequate measures
Activists have not welcomed this move. "Till now, they did not even care about ALMs. If the BMC is serious about cleaning the city, they should seek the co-operation of citizens, instead of threatening them. They should not hold a gun to our heads like this," said Rajkumar Sharma, an activist working towards better waste management practices in the city.
What else will the civic body do?
Officials have been asked to start temporary cycle tracks in their wards on the lines of the recently proposed track between the National Centre for Performing Arts (NCPA) and Bandra-Worli Sea link on all Sundays and some Saturdays
Following last month's Elphinstone bridge stampede, the BMC plans to demolish encroachments near the exits of railway stations across the city
The BMC will soon initiate post-monsoon repairs on more than 900 roads and 73 junctions. Civic officials also got 6,000 applications for trenching this year
Acting on a Bombay high court order, the BMC is in the process of demolishing illegal shrines. Civic chief Ajoy Mehta has directed officials to complete demolition work by October 31.