After Metro, motor vehicle department wants Mumbai's Aarey Colony land for RTO
Updated on Nov 22, 2017 09:58 AM IST
State department has asked for three acres of land for Borivli RTO and some more for a vehicle test track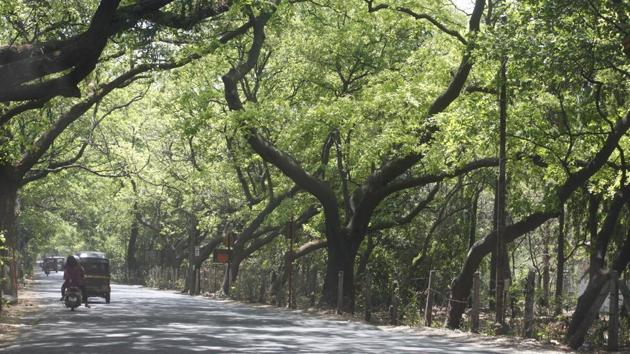 Even as protests over the construction of a Metro car shed at Goregaon's Aarey Colony continue, the Maharashtra Motor Vehicle Department (MMVD) has asked for around three acres of Colony land for its Borivli Regional Transport Office (RTO).
A senior RTO official said they sought the land, which has a car depot and two other structures, on a lease basis to shift their office from Kandarpada in Dahisar. Reason for the shift: Although the Borivli RTO has the highest footfall among all four RTOs in Mumbai, its office building is inadequate. The plot is mostly occupied by seized vehicles.
Another piece of Aarey land at Ciba Road near the Western Express Highway has also been requested to develop a vehicle test track.
The Bombay high court had directed the transport department to conduct vehicle break tests on 250-m tracks.
The Borivli RTO's jurisdiction lies between Goregaon and Dahisar and it has been dogged with a space crunch problem because of high footfall every day.
The RTO official said the decision about Aarey is in the final stages. "We expect to get the land within a few months," he said.
Nathu Rathod, chief executive officer of Aarey Colony, confirmed they received two separate proposals from the Borivli RTO. "The proposals have been forwarded to the government, but no final decision has been taken yet."
RTO sources said the Aarey land is less than one acre, but it has two ready-made structures that will make shifting quicker and easier. Another three acres, however, is undeveloped — ideal to build a 250-m break test track.
Getting Aarey land for the test track, however, seems tough for the MMVD as it could trigger a fresh controversy. The decision to allot 33 hectares to the Colaba-Andhiri-SEEPZ Metro 3 corridor was met with a huge political backlash and a tussle between Shiv Sena and BJP ally. Some citizen groups and environmentalists are protesting against the construction of the metro car shed. Aarey Colony is one the few surviving green patches in Mumbai and located next to the reserved forest of Sanjay Gandhi National Park, which is the biggest green area in the city.
.
Personalise your news feed. Follow trending topics