Aga Khan to visit Mumbai, meet CM, governor on March 1
Hindustan Times |
Yesha Kotak
Feb 25, 2018 01:14 AM IST
He will discuss early childhood development, education, healthcare and poverty alleviation with them
As a part of the diamond jubilee celebration since he took over as the spiritual leader of Shia Ismaili Muslim community Prince Karim, the Aga Khan, will be in the city next week. In Mumbai, he is scheduled to meet governor Ch Vidyasagar Rao and chief minister Devendra Fadnavis on March 1, and will discuss early childhood development, education, healthcare and poverty alleviation.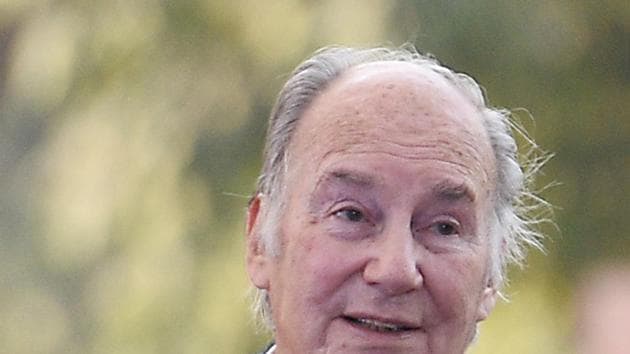 After meeting the governor and the chief minister, he will meet members of the community.
Currently on a 10-day visit to India, the Aga Khan has visited Delhi and Gujarat to be followed by Hyderabad and Mumbai.
The Aga Khan IV, who resides in France, took over as the head of the community from his grandfather Sir Sultan Mohammed Shah, who was the 48th Imam of Nizari Ismailis, around 60 years ago on July 11, 1957.
Ismaili Muslims as a community are spread across 25 countries in the world, with a population of around 10 lakh in India, which constitutes many businessmen. The community belongs to the Shia branch of Islam.
While in Delhi, the Aga Khan inaugurated the Sunder Nursery on Wednesday, along with vice-president Venkaiah Naidu. The 90-acre garden which was restored by the Aga KhanTrust for Culture – one of the many agencies of the Aga Khan Development Network - in partnership with Central Public Works Department and Archaeological Survey of India, houses 80 species of birds, 36 butterfly species and 280 native trees.
"All AKDN development programmes and institutions are non-denominational – there is no distinction on the basis of faith or gender – they are open to members of all communities," said Semin Abdulla, of the French delegation for AKDN.
After his visit, a fund-raising concert for the Prince Aly Khan hospital, Mazagaon, will be held at NESCO, Goregaon on March 3.
The year-long celebrations began as a part of his diamond jubilee on July 11, 2017, with the Aga Khan visiting various countries across the globe. He has already visited East Africa, Canada, Pakistan and United Arab Emirates, and will be heading to the United States next.
The diamond jubilee is being commemorated by providing an international platform for artists from Ismaili community, wherein participants can perform across 14 sub-categories which includes dance, film, literary arts, musical performances, visual arts, poetry and graphic design, among others. The winner across six zones in India would compete at national level and then represent the country internationally.
The Aga Khan last visited India in 2013. Two years later, he was conferred with Padma Vibhushan award for his work towards social development in India.
"The community in Mumbai is filled with jubilation and gratitude for the upcoming visit of His Highness. Alongside celebratory programmes, the opportunity to meet His Highness is a deep spiritual occasion for the members of the community. It is especially significant given that the visit celebrates 60 years of His Highness Aga Khan's leadership of Ismaili Muslim community," said Reshma Lakhani, a volunteer of the community.