Children's hospital in Mumbai to start blood bank
SRCC Children's Hospital at Haji Ali will set up their own blood bank because they often face blood shortage because of which they had to reschedule planned surgeries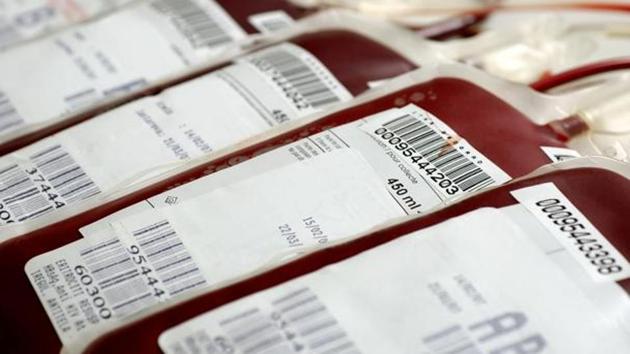 Published on Jun 10, 2018 12:51 AM IST
Hindustan Times |
, Mumbai
Aayushi Pratap
The SRCC Children's Hospital at Haji Ali will set up a blood bank that will exclusively serve the needs of the city's paediatric patients.
The hospital said they decided to set up their own blood bank because they often face blood shortage because of which they had to reschedule planned surgeries.
Dr Kalpana Velaskar, head of department, transfusion medicine, said they need 12 units of blood each day for surgeries for congenital heart ailments, bone defects and blood transfusions for children battling blood cancer. "Till now we have been getting blood from other hospitals, but whenever there is a shortage or emergencies, their patients get the first preference," said Dr Velaskar. "Very often, we need blood to manage preterm babies as they have less reserve of blood supply," she added.
The hospital treats newborns to patients till the age of 18. The blood bank is expected to be opened on Monday. The blood available at the hospital will be irradiated by gamma rays (i.e., exposed to gamma rays) to prevent complications, especially in children undergoing blood transfusion. Transfusion-Associated-Graft-Versus-Host-Disease (TA-GvHD) is a rare but usually fatal complication of blood transfusion and occurs when lymphocytes in the donor's blood engraft in a susceptible recipient, proliferate and damage organs. Lymphocytes are one of several types of white blood cells in a person's immune system.
"During blood transfusion, lymphocytes, a type of blood cells, go and home in on the bone marrow of the child. In preterm children, who have a weak immune system, the body treats the donors cells as its own and does not destroy them, causing severe complications that could result in death," said Dr Snigdha Paddalwar, consultant, paediatric anesthesia, at the hospital. "For such cases, it is imperative that we used gamma irradiated blood," she added.
Even as the doctors hope that the new blood bank will reduce the shortage, Vinay Shetty, founder of Think Foundation, a city based non- governmental organisation that helps organise blood donation camps, said opening new blood banks may not be the solution to tackle the problem of blood storage.
"Every year during summer and Diwali (when regular blood donors leave the city), we face blood storage. Even hospitals that have blood banks are not able to keep up with the requirements. If a hospital is opening a new blood bank, it should be justified by ensuring that people voluntarily donate," he said.
Close Story