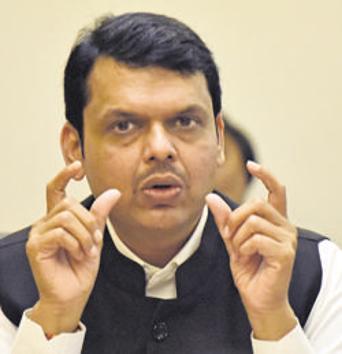 Devendra Fadnavis intervenes to help 51-year-old in need of kidney transplant
The woman, who is single parent of a minor child, has kidney failure for the last 11 years, said BJP leader Shaina NC, who along with lyricist Javed Akhtar approached the CM, Devendra Fadnavis to reconsider the patient's case
Hindustan Times | By Aayushi Pratap
, Mumbai
UPDATED ON DEC 20, 2016 12:42 PM IST
After the chief minister's (CM) intervention, a 51-year old woman's application for a kidney transplant, which was initially rejected by the State Authorisation Committee (SAC), will be now be reconsidered. The patient is being treated by doctors at Jaslok Hospital, Peddar Road, sources said.
The SAC is required to authorise and investigate all applications of kidney transplants, in which the donor and recipient are unrelated. The committee approves the transplant only if the donor is giving the organ out of 'love and affection.
The woman, who is single parent of a minor child, has kidney failure for the last 11 years, said BJP leader Shaina NC, who along with lyricist Javed Akhtar approached the CM, Devendra Fadnavis to reconsider the patient's case.
"She undergoes dialysis thrice a week and urgently needs a kidney transplant. The only close relative offered to donate his kidney, but unfortunately his kidney did not match," said Shaina.
According to Shaina, the patient eventually found a willing 'un-related donor'- a very close family associate, but could was unable to get approvals from SAC. "She was unable to get approvals because the laws of organ donation are stringent," NC said.
However, a member of the SAC told HT that application of this case was rejected as the donor and the recipient were not able to prove 'love and affection' for each other. "The application will be reviewed again. Let's see if they are able to prove that the donor is donating the kidney only out of love and not because of any other reasons," said the member.
Every year, the SAC rejects 10% of all the applications as the donor and the recipient fail to prove their love and affection for each other. "In these cases, it is evident that the donor has some monetary incentives," he added.
A city-based nephrologist, who did not wish to be named, said it is unfair that the case received 'special treatment' because of the political intervention. "What about the other cases which are rejected by the state government. They should also be reconsidered," said the doctor.
Read more: Nearly 10% of kidney transplant applications in state are rejected
Close