Don't discard your mango peels, they make jams, jellies healthier, says IIT-Bombay study
Jun 20, 2017 01:27 AM IST
Mumbai city news: India produces 40% to 48% of the world's mangoes
The bitter mango peels that most of us discard can make jam and jelly less sweet, and therefore healthier than those available in stores. That's what a team of researchers led by the Indian Institute of Technology – Bombay (IITB) found when they used a process to extract pectin —a gel-forming substance used as a universal additive in jams, jellies, ice creams and cosmetics — from the peels of Indian and Australian mangoes. The study is a part of the ongoing research on fruit waste, based at IIT-B's bio-refinery.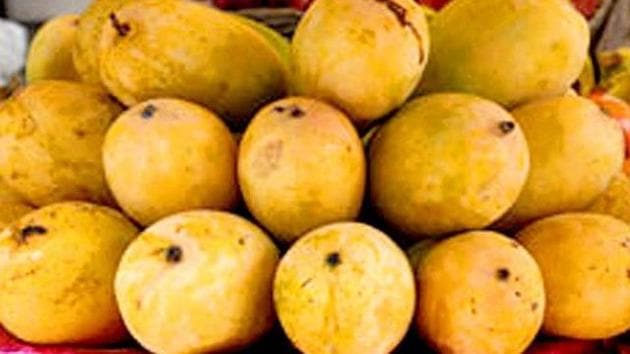 The research assumes significance as India produces 40% to 48% of the world's mangoes.
Stay tuned with breaking news on HT Channel on Facebook.
Join Now
Currently, pectin produced from citrus peels and apple pomace is imported for Rs700 to Rs900 a kg from Germany, Mexico and China, owing to a lack of manufacturing capacity in India.
In contrast, the five-member team extracted pectin using lemon juice, which is a natural acidifying agent. "Despite being such a vast country, India doesn't produce pectin, which is used in food, confectionery, cosmetics, pharmaceutical products," professor Amit Arora, principal investigator, Centre for Technology Alternatives for Rural Areas, IIT-B.
"India produces millions of tonnes of mangoes, but all we now do is compost the peels and generate biogas. We, thus looked at an alternative green approach, in which the mango pulp is extracted and the peels processed right next to the industry without any hazardous chemicals," he added.
Mango peels consist of approximately 20% to 40% of the total mango processing waste (by weight) generated in industries.
The team conducted experiments on Indian mangoes, which showed that the amount of pectin in mango peels varies from 20% to 30% of total peel weight, as compared to commercial sources of pectin from citrus peel (15% to 20%), apple pomace (10% to 15%), sunflower (15% to 25%) and sugar beet (10% to 20%). To make the process of extracting pectin eco-friendly, the IIT-B and Monash University-led team replaced hazardous mineral acids with lemon juice as the former generates effluents, which need to be treated before they are released into the environment.
Conventionally, industries use mineral acids nitric, sulphuric and hydrochloric to extract pectin that gels in presence of highly concentrated sugar.
"We used lemon juice to ensure that when we use waste, such as mango peels, it shouldn't result in us producing even more waste," said Jhumur Banerjee, a doctoral student at IITB Monash Research Academy. "The effluent from the current process is comparatively safer as there is no mineral acid waste as a by-product."
In addition to preventing acidic effluents, pectin, when extracted using lemon juice, was low on sugar in jams and jelly since it can gel in presence of calcium, which researchers said is "a new concept in food additives for products such as low-calorie food and beverages."