EVM malfunctioned during local polls in Maharashtra's Buldhana: Collector
Updated on Jul 23, 2017 04:30 PM IST
When voters pressed the button next to the name of an independent candidate, the light next to the BJP candidate was activated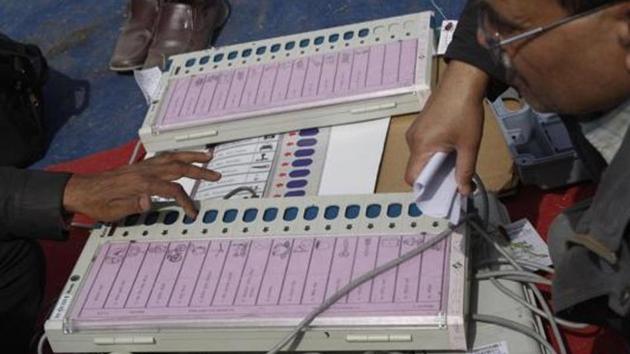 An electronic voting machine (EVM) malfunctioned during local polls in Buldhana, the election machinery has admitted.
When voters pressed the button next to the name of an independent candidate, the light next to the BJP candidate was activated. However, there is no evidence that this malfunction actually gave the BJP extra votes or affected the result.
It did, however, raise doubts about the Election Commission of India's (ECI) assertion that the EVMs were tamperproof. The EC had even issued an open challenge last month to hack EVMs.
The EVM malfunction was reported during district council election in the Lonar tehsil, in Maharashtra's Buldhana district.
According to reports by the district collector and returning officers of Buldhana district, votes cast for an independent candidate had gone to a Bharatiya Janata Party (BJP) candidate at a polling booth in Sultanpur village.
After repeated complaints by voters, authorities had to stop polling and ask for the EVM to be replaced.
In a report to the State Information Commissioner, the Buldhana district collector admitted the machine had malfunctioned.
This information was recently obtained by RTI activist Anil Galgali.
After repeated complaints and verification by the returning officer, the machine was found faulty. Officials changed the EVM and resumed voting, with consent of the candidates.
Galgali said this was a clear case of the EVM malfunctioning and that it proved the ECI's claims were false. He said the commission should think of an alternative to EVMs.