Ex-hockey player's murder: Woman hurt self after stabbing husband seven times to evade arrest
Aug 22, 2017 10:12 AM IST
A two-minute-long video taken by one of the couple's neighbours shows Amita talking about how to divide the property between two children
After stabbing 52-year-old former hockey player Ayyappa Chenanda to death, his wife Amita allegedly hurt herself to evade arrest, said senior police officers.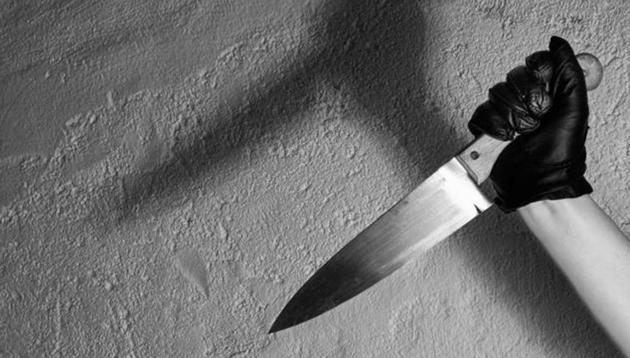 "Medical reports confirmed that the injury on Amita's thigh was self-inflicted," said an officer. He added that police have ruled out the involvement of a third-party in the murder.
Amita, an executive at a private firm, was booked on charges of murder. She is Ayyappa's second wife. The two married 16 years ago and have a 17-year-old daughter, said police. Ayyappa has a 23-year-old son, Ganpati, with his first wife. The couple and their children lived at Agarwal Trinity Apartments in Kanchpada at Malad (West).
Amita allegedly stabbed Ayyappa seven times with a kitchen knife on Saturday. He was found with stab wounds on his chest and stomach. The bloodied knife was found on him.
The Malad police plan to arrest the 45-year-old woman as soon as she is discharged. They have asked doctors at Babasaheb Ambedkar Hospital how soon this will happen.
Amita told police that Ayyappa suffered from epilepsy. Police recorded the statements of both children to determine if there is a history of violence in the family. One of the children told police that the couple would fight regularly, but never resort to physical violence. The child said that spats between the couple were usually resolved quickly and such an outcome was unimaginable.
Police have also recorded the statements of the couple's neighbours. One told police that Amita called them using the house's intercom. When they arrived, they saw Ayyappa lying in a pool of blood in the bedroom.
Police said they have seized a two-minute-long video taken by one of the neighbours. It shows Amita being taken to the hospital, while talking about how the property will be divided between the children.
Police have recovered the knife, alcohol bottles and blood samples from the house and sent them to the forensic science laboratory in Kalina. The FSL will test the weapon for fingerprints. It will check the bottle to determine if the alcohol was laced.
Ayyappa was the former executive of a prominent private company. Police have got his autopsy reports. "Ayyappa's family lives in the United States. They have been informed about the murder and will arrive in Mumbai soon," said a neighbour.