Film producer Prerna Arora held in
₹

31-crore cheating case

Updated on Dec 09, 2018 08:08 AM IST
Vashu Bhagnani's complaint leads to KriArj Entertainment director Prerna Arora's arrest.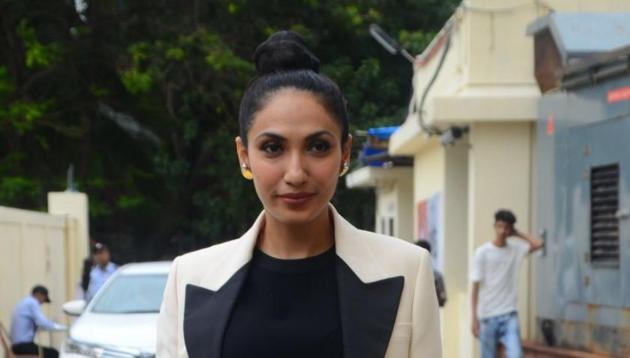 Hindustan Times |
, Mumbai
Vijay Kumar Yadav
Officers of the Economic Offences Wing (EOW) have arrested Prerna Arora, the director of motion picture production house, KriArj Entertainment Private Limited, for allegedly cheating film producer Vashu Bhagnani of ₹31.6 crore. She has been charged under sections 420 (cheating) and 120B (criminal conspiracy) of the IPC.
According to police sources, Arora along with other accused KriArj co-owners Arjun N Kapoor and Pratima Arora allegedly induced Bhagnani to provide finance for the films Padman and Kedarnath.
They reportedly promised him first claim on the post-release revenue, but they had already sold the rights to other financial organisations. The company allegedly chose to conceal this fact and later failed to return the money, causing Bhagnani wrongful loss of ₹31.6 crore as per the case documents.
Nagesh Vaidikar, production manager at Bhagnani's Puja Films had lodged a complaint with the EOW in July on behalf of the film producer.
In the FIR, Vaidikar stated that in January, the three accused met Bhagnani at his Juhu office and requested financial assistance for the production and distribution of the film Padman. They also orally informed him that they had already signed an agreement with Sony Films for the distribution of the film.
Prerna and Pratima also sought ₹9 crore to buy a house from Bhagnani in Puja Casa at Pali Hill, Bandra. Puja Films and KriArj decided that after Padman's release and distribution in February 2018, the latter would pay Bhagnani's company the principal amount and interest totalling ₹20 crore by April 15.
On January 17, a contract was signed which also stated that if KriArj failed to pay the money by the stipulated deadline, Puja Films would receive the revenue of KriArj's next film after Padman. Since Sony Films was involved in the project, it too was informed of the contract's terms and conditions and signed an acknowledgement to the same effect, the complainant stated.
Puja Films then reportedly transferred ₹10 crore to KriArj Entertainment Pvt Ltd and Bhagnani issued a credit note to Pratima Arora of ₹9 crore to purchase the Pali Hill apartment.
After Padman's release, KriArj failed to repay Puja Films on time but agreed to pay a ₹5 crore penalty. The complainant told EOW officers that on April 16, Bhagnani received an email from Sony Films which informed him that Gothic Entertainment had also claimed a revenue share of the film. Sony claimed that this was the cause behind the payment delay to Puja Films. Bhagnani sent Sony a legal notice following which Puja Films was paid ₹9.50 crore on April 23.
Arora has also been booked in two additional first information reports (FIR) for allegedly plotting various other schemes.
Gothic Entertainment filed a criminal case against KriArj with the EOW and film financer Hitesh Thakkar had on May 21, lodged an FIR against KriArj for allegedly cheating him of ₹18.32 crore.