India needs to counter cyber attacks by Pakistan: Experts
Cyber terrorism is used to hurt the economy, affect businesses, disrupt services and facilitate extortion and blackmail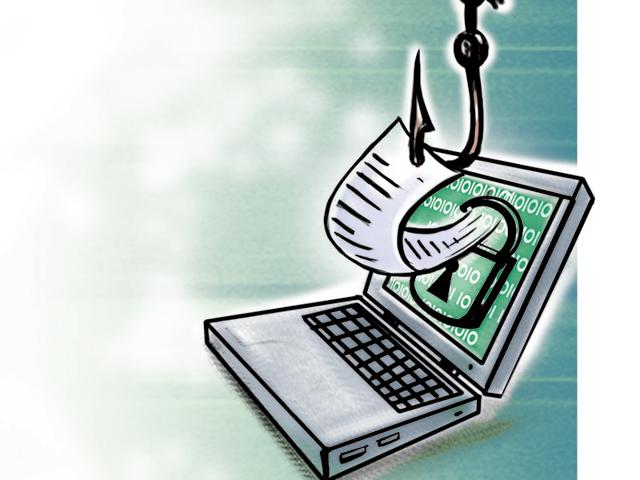 Updated on Oct 17, 2016 01:08 PM IST
Hindustan Times | By Jayprakash S Naidu
, Mumbai
In the wake of cyber-attacks on Indian websites — allegedly made by hackers from Pakistan — in the backdrop of the recent surgical strikes and killing of Kashmiri civilians, cyber-experts from India said a lot needs to be done by the government and financial institutions to win the "cyber war".
A senior official of the state police said hackers disrupt economic activities and inconvenience customers by hacking into Indian websites. They steal confidential data and either sell it or demand money in exchange for not misusing it. The biggest problem here is the anonymity offered by the internet.
"Hackers can get away with anything due to geographical shrinking. Experts said the internet was first used to convert and radicalise people online. Now it is used to spread cyber terrorism, which hurts the economy, affects businesses, disrupts services and facilitates extortion and blackmail," he added.
"We have lost the cyber war to Pakistan. Our neighbours are very good at cyber-terrorism. We are not attacking them in cyber space. It is also difficult to gather evidence against the hackers," said cyber security expert Vijay Mukhi.
"Countries are deploying cyber warriors to attack vital organisations in other (enemy) countries is nothing new. Pakistan, China, Iran and North Korea have deployed cyber warriors by providing them with immunity from the consequences. Earlier, the websites of the Central Bureau of Investigation and the National Defence Academy were hacked into," said D Sivanadhan, former director general of police (Maharashtra).
"Even terrorist organisations such as the Islamic State have deployed cyber warriors to hack into websites and ridicule the American establishment and Malaysian airlines. The most vulnerable industries are banking, finance , energy, oil, electric power production and supply sector and nuclear power," he said.
"We have to establish robust protection mechanisms and develop mechanisms to safeguard against such attacks. We have to spend resources to upgrade our technology. A security audit needs to be done regularly by a third party. The Indian Computer Emergency Response Team (CERT) can conduct an investigation to find the people behind such attacks. Government websites are soft targets and so we have to create awareness among people working in such sectors," he said.
Mukhi stressed the need for a cyber-policy and an increased budget to tackle such attacks.
Recent cases
A hackers group calling themselves 'D4RK 4NG31' infiltrated the National Green Tribunal's website this month and posted profanities on it in an act of "revenge" against the Indian army's recent surgical strikes. "We are unbeatable. You... kill innocent people in Kashmir and call yourself defenders of your country. You...violate the ceasefire on border and call it 'surgical strikes'. Now kiss the burn of cyber war," posted the hackers.
The Government Law College's official website was hacked into this month by a group calling itself 'PakCyberPyrates'. Students who visited the website were directed to its homepage, which had the following message, 'National Securities Depository Limited...OOPSS.. To all Indians out there..surgical strike...lolx..hahahahaha!!!'.
The accounts of about 50 IT companies accounts were attacked by Pakistan-based hackers over the past 10 days.
Close Story