Kidney transplant scam at Mumbai hospital: 550 transplant cases under scanner
Hindustan Times |
Pratik Salunke, Charul Shah, Aayushi Pratap
Oct 05, 2018 12:49 AM IST
ACB to probe cases forwarded to JJ Hospital, while the new SAC panel gave a nod to the transplant surgery
The Anti-Corruption Bureau (ACB) will scrutinise the 550 organ transplant cases that were forwarded to the state-run Sir JJ Hospital's transplant authorisation committee by staffer Tushar Savarkar. Savarkar was arrested on October 1 along with, Sachin Salve, who works at SL Raheja Hospital. The investigation will also explore any possible links between these cases and the 2016 Powai kidney transplant racket.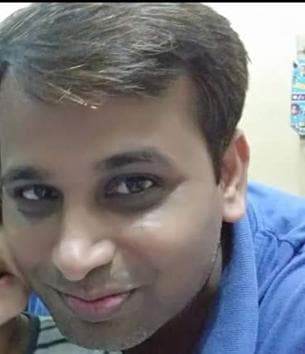 On Thursday, Savarkar, 34, and Salve, 32, were produced before a special court under the Prevention of Corruption Act. They had been arrested on Monday, after the police caught the two taking a bribe of ₹80,000, which was part-payment to facilitate a kidney transplant. Savarkar is a social service superintendent at Sir JJ Hospital and Salve is an organ transplant coordinator at SL Raheja Hospital. Both Savarkar and Salve were presented in court on Thursday and the court ordered that the two remain in custody for two more days.
Public prosecutor Sunil Gonsalves said all of Savarkar's cases should be investigated. "Since 2017, he [Savarkar] has so far forwarded 550 files of patients seeking organ transplant to the five-member transplant authorisation committee for clearance. We will now scrutinise all these files to see if he had sought bribes in those cases as well," said Gonsalves.
Speaking on condition of anonymity, a high-ranking ACB officer said, "There are four stakeholders involved – the donor, the applicant, the transplant coordinator and doctors –for transplant. We are investigating if there is any link or similarities between the JJ case and the Powai case."
In August 2016, 14 people, including five doctors, were arrested from a private hospital in Powai after a kidney-transplant racket was uncovered. The hospital was ordered to stop organ transplants after a medical team found four dubious cases of organ transplant in the hospital. The ACB is likely to seek details from Powai police station to see if there's a connection.
The prosecution also told the court that it would investigate the possibility of State Authorisation Committee (SAC) members being involved.
Meanwhile, a member of the now-suspended SAC said Savarkar was not part of the "decision-making" process. His job was to prepare files, schedule meetings between applicants and the committee, and check the submitted documentation. The SAC is responsible for investigating and authorizing applications for organ transplants in cases where the donor and recipient are either distant relatives or unrelated.
The newly-appointed SAC has given permission to Jamaluddin Khan, who is in urgent need of a transplant, to receive his sister-in-law's kidney. The SAC reached its decision on Thursday, two days after Khan's case alerted authorities to two hospital staffers demanding bribes in exchange for facilitating transplants.
"We found that his sister-in-law wants to donate the kidney out of love and affection. We found that all the submitted documents were in place and have given him the permission," said Dr Pravin Shingare. Sources told HT that the previous committee had deliberated on Khan's case during a meeting on September 18, and concluded more documents were required. However, Shingare said the previous committee had also drafted a letter of approval, but hadn't signed it. "It is unclear why they had not signed the letter," said Shingare.
A special inquiry team, including Dr Prakash Wakode (a member of the Directorate of Medical Education and Research) and Ajay Bhandarwar, professor of surgery at Sir JJ Hospital, was instituted to investigate the suspended SAC members. A report will be submitted to the state government in 10 days.