Love, rape and censorship take the stage at the NCPA
This year's Centrestage festival for new plays features nine productions in three languages.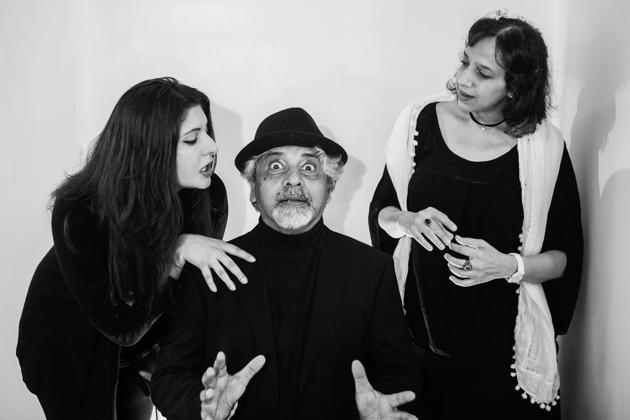 Updated on Nov 25, 2017 04:01 PM IST
Hindustan Times |
Jayati Bhola
Those who've attended Centrestage, the annual theatre festival at the National Centre for the Performing Arts, will tell you what fun it is to overdose on theatre.
This year's edition offers nine productions across three languages. There's a one-man play in Gujarati, a theatre adaptation of lesser-known poem by Shakespeare, and a twist on a work by Kalidas.
Regardless of when they were written, all the plays have some relevance to the way we live now, says Tasneem Vahanvaty, manager of the theatre programme at the NCPA. "At the same time, they have humour, thrills, drama and comedy."
Ulka Mayur's I, Cloud, gives Kalidas's Meghdoot a contemporary spin. A poet, jailed for his words, uses iCloud to share his banned verse across social media, in a timely comment on freedom, creativity and censorship.
Kaizad Gustad's dark comedy, Less Than Zero, follows a self-destructive protagonist, Zero, who nonetheless wears a hat to stop the sky from falling on his head, as two angels try to reason with him on both counts.
British theatre director Paul Goodwin will also debut his Lucrece at Centrestage, a retelling of Shakespeare's 1594 narrative poem Rape of Lucrece, which is set in ancient Rome but explores the universal themes of rape, shame and trauma.
"I hope the work will stand up to the current conversation about sexual abuse and assault," Goodwin says. "At rehearsals, the cast and crew put up newspaper clips of stories on the issue, as a way to remind themselves how the powerful lines from a 1594 poem echo in 2017."
In an interesting departure, Andy Zaltsman, who hosts a podcast segment on the US TV show, Last Week Tonight with John Oliver, tunes in for a live chat. Indian comedians Anuvab Pal and Daniel Fernandes join him to discuss whether India was better off under the British.
"A lot has been written about the empire," says Pal. "We think Andy will have some answers…or no answers and more questions."
Close Story