Mumbai cop's wife stabbed to death: Son's bloodstained clothes found in bathroom
Hindustan Times |
, Mumbai
Manish K Pathak
May 25, 2017 04:58 PM IST
Mumbai city news: Dipali, wife of police inspector Dnyaneshwar Ganore, was stabbed five times in the abdomen and four times in the neck
The Mumbai police have found bloodstained clothes of Siddhant Ganore, 21, in the bathroom of his home in Santacruz (East), where his mother Dipali, 42, was found murdered on Tuesday evening.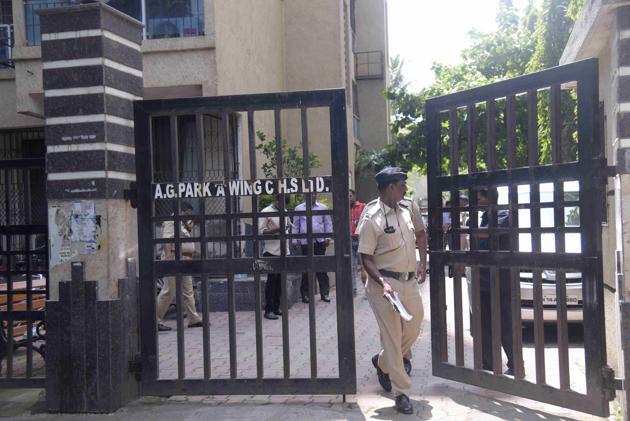 Dipali, wife of police inspector Dnyaneshwar Ganore, was stabbed five times in the abdomen and four times in the neck. The knife, apparently used for the murder, was found a few inches away from the body, said police. Siddhant is missing since the incident.
The police have named Siddhant the main suspect on the basis of a note found scrawled on Dipali's bedroom floor next to her body.
The note, written in blood which was thought to be hers, read: "Tired of her. Catch me and hang me." It also had a smiley in the end.
The watchman told the police he saw Siddhant leave the building alone on Tuesday evening.
Siddhant had dropped out of engineering and enrolled in a Bachelor of Science course at National College in Bandra. He had failed in a couple of subjects in the first year.
Dipali, who had a masters degree in law, used to often admonish him for his poor academic record, which angered Siddhant, said police.
Two years ago, Siddhant had left home in a fit of rage. He returned two days later only after a lot of pleading. "This incident had disturbed his father. Aware that his son could take an extreme step, the father used to always give in to his demands," said police sources.