Mumbai's DP shows roads that end in sea
The maps show new roads, purportedly for better connectivity. However, all these roads terminate in various water bodies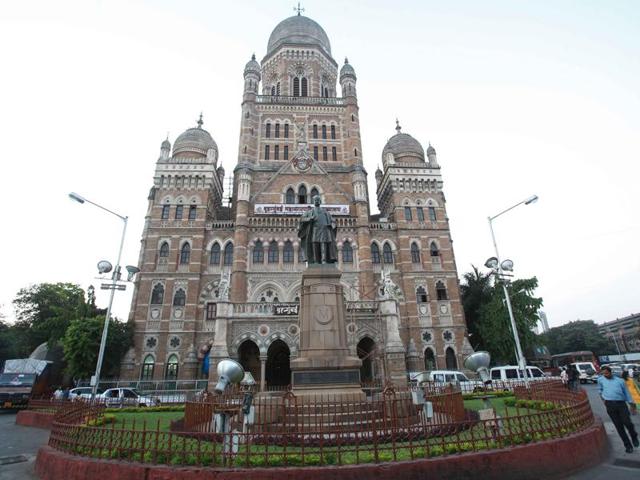 Updated on Jul 27, 2016 09:42 AM IST
Hindustan Times |
, Mumbai
Kunal Purohit
The Bandra-Worli sea link seems to have inspired the Brihanmumbai Municipal Corporation (BMC) to plan more sea links. Except this time, the roads lead into the sea, not through it.
In yet another addition to the growing list of blunders it has made, the BMC has now proposed at least four new roads in the city's development plan (DP), all ending into the sea, creek and in one instance, even a nullah. All these roads are at vital links in the city's transportation maps, from Cuffe Parade to Bandra's Bandstand promenade to Wadala and in Andheri.
The maps show new roads, purportedly for better connectivity. However, all these roads terminate in various water bodies.
BMC chief Ajoy Mehta refused to respond to calls or messages by HT on the issue.
The DP has come in for a lot of flak from environmentalists and experts, who have criticised the plan for the damage that many of its provisions will cause to the environment.
Earlier, the DP has proposed to create nine plots in the sea off Walkeshwar. It has also proposed four roads and 34 new plots on lands where lush green mangroves stands. The latest error, of roads ending into the water, has now made many raise serious doubts over the DP's accuracy.
These errors come just days before the deadline for citizens to submit their feedback on the proposed DP. Sections of citizen groups, experts and non-governmental organisations (NGOs) have raised several questions surrounding many of the features of the plan.
In the plan, there are at least four locations where roads are seen ending inside water bodies —Cuffe Parade, Bandra Bandstand, Wadala and Ghatkopar. For instance, the BMC's maps have proposed a new road to come up on the proposed-to-be-reclaimed 300 acres at Cuffe Parade. The road goes along the coast, cuts across Cuffe Parade and crosses over and is shown entering the water to end suddenly, like a pier.
Similarly, in Wadala, a new road has been proposed connecting parts of Wadala and Antop Hill. The road cuts through the Eastern Freeway, goes through the saltpans and finally ends inside the Mahul Creek. Besides ending into the creek, the road also cuts through existing saltpan lands in Wadala, along the freeway. There are two other roads, one in Bandra's Bandstand area, which ends on the Bandstand promenade, while the other in Ghatkopar's Asalpha area is shown ending in a nullah.
"It is absolute rubbish. A lot of the roads seem to have been proposed as a way of benefitting certain private vested interests whose plots stand to gain because of these roads," said Pankaj Joshi, executive director, Urban Design Research Institute (UDRI).
Joshi said such errors, if they continue, would harm the sanctity of the plan.
Close Story