Mumbaiwale: The seventh bungalow still stands
Updated on May 26, 2018 02:08 PM IST
Versova's original villas have been razed for high rises. But one, now a bakery, keeps old-timers happy and old customers returning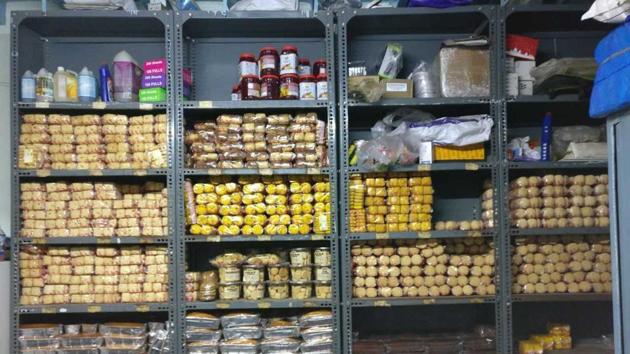 Our story begins two weeks ago. I was checking out a book at my library when the librarian, Bharti Banerjee, asked if I'd like to visit her local bakery. "It's in Versova," she said. "I suspect it's the last standing bungalow in Seven Bungalows."
We headed there last week. What we found takes our story back not two weeks but 122 years. Versova's Seven Bungalows neighbourhood did indeed have seven villas, all built around the same time, for the same reason.
Towards the end of 1896, when the island of Bombay was hit by the plague, several neighborhoods around today's Fort area were razed and reorganised to let in sea breezes. (On the assumption foul air caused the disease; the rat connection was not made until later.) Wealthy city families used this as an opportunity to relocate into newer homes in more peaceful areas. Seven of those families moved to the island of Versova, building a row of homes by the beach, creating a cul-de-sac of coconut trees, sand and calm.
Think of it as an oasis of the elite. The homes belonged to the Maharajas of Gwalior and Kutch, the political leader Dadabhai Naoroji who helped found the Indian National Congress, and prominent merchants and businessmen.
Most homes went through rounds of expansion, rebuilding and resale over the next few decades. They've housed film stars (Geeta Bali and her niece Yogeeta Bali, Rajendranath), scholars (Sir Rustom Masani, the first Indian national to serve as Municipal Commissioner of Bombay) and textile dealers. One bungalow, Dariya Mahal, was rebuilt in 1930 by the British architect Claude Batley, who also designed Mumbai Central Station, Bombay Gymkhana and Breach Candy Hospital. It was almost the home of another film star. Priyanka Chopra reportedly tried to buy it a few years ago.
By the 1970s, however, Versova's bungalows starting getting pulled down to make room for apartment buildings. Out went the tree-line courtyards, porches and driveways. The first flats sold for a mere ₹20,000 for a two-bedroom spread. The last of the originals, Shanti Niwas, still stands. The home of the Irani family since 1898, it's been sublet to the Peswani family which runs the Nazneen Bakery, named after the daughter of the owner Perin.
"Business is good, and life is peaceful" says Simon D'Souza, who has been managing the bakery for almost three decades. The 2,000-square foot, ground floor space covers an office, a sales area, and clean ordered areas for packing and storage – their kitchens moved out a decade ago. "Most of our customers are people who've been coming for years, people who trust our quality," he says. "One of our bestsellers is a box of nankhatai biscuits that we do not distribute to other bakeries."
I tried them. So should you.
There are, of course, occasional visits from builders. "I've lost count of how many I've met," D'Souza says. "We tell them we want the same area on the ground floor if the structure is developed. They can't deal with it and leave."
Meanwhile, the spirit of Dadabhai Naoroji, who passed away in his bungalow in 1917, lives on. A pretty garden right across from Shanti Niwas bears his name. It's filled with walkers and people chilling and meditating, looking for the same calm that the original families sought all those years ago.
Personalise your news feed. Follow trending topics