NCP chief Sharad Pawar asks Marathas to shun violence, says it may cause more unemployment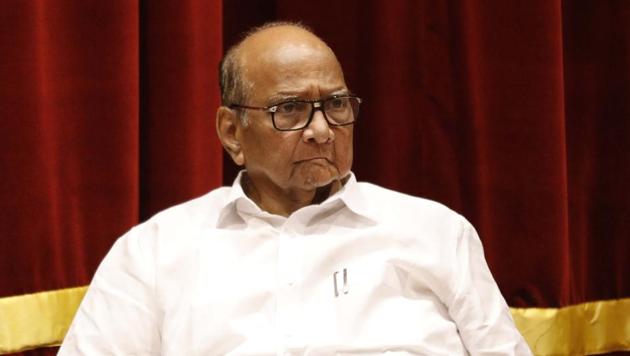 Updated on Aug 12, 2018 04:09 AM IST
Mumbai: Nationalist Congress Party (NCP) chief and former Maharashtra chief minister, Sharad Pawar, while appealing to the Marathas for agitating peacefully on Saturday, said violent protests will badly affect the investment in the state and subsequently result in rise in the unemployment.
Pawar also said some people with vested interests including politicians are deliberately attempting to defame the movement and create a rift between Marathas and other communities. "Ruling politicians have conspired to create a division between Marathas and other communities, but they [the Marathas] should not fall prey to this plan. Chhatrapati Shivaji ensured inclusion of people from various castes and balutedars while establishing his ideal rule. The Marathas have been protesting by worshipping the Maratha warrior and they should be careful to not damage those ideals," Pawar said in a statement released on Saturday.
Pawar also said nobody has opposed reservation for Marathas, but it should be accorded without any prejudice and without touching the existing quota allotted to other communities. The Maratha community should avoid violence, aggression, and damage to public property as it may lose the support of other communities, which it garnered during the silent marches staged in 2016-17, he said.
The NCP chief also expressed concern over damage caused to industrial units in Aurangabad on Thursday's bandh and said such protests will hamper investment and in turn harm employment generation. His statement comes against the backdrop of the violence witnessed during protests by Maratha community in Aurangabad, parts of Marathwada and Western Maharahstra on Thursday and a few weeks ago. Angry protesters allegedly ransacked about 60 major and medium industrial units in Waluj in Aurangabad towards the end of the bandh on Thursday. Industrialists from Aurangbad said the violence caused losses of ₹20 crore to the industry.
Coordinators of the Maratha protests have called off the protest for now. Congratulating them on the decision, Pawar said adequate time and a favourable peaceful atmosphere are necessary to complete the statutory procedure of reservation. He also quoted the statistics by Gokhale Institute to establish the backwardness of the community.
Close Story