Tribute to Annapurna Devi: A star-studded musical night to remember
Legendary musicians will gather in Mumbai on Thursday to perform at a three-hour tribute concert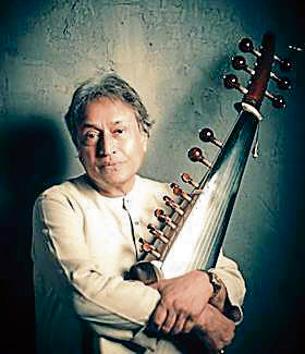 Updated on Dec 10, 2018 10:46 PM IST
In a rare musical treat, a galaxy of stars will take the stage for a three-hour concert on Thursday, in memory of the Hindustani music legend Annapurna Devi.
Among the legends set to perform are Kathak exponent Birju Maharaj, flautist Hariprasad Chaurasia, Shivkumar Sharma (santoor), Amjad Ali Khan (sarod), Zakir Hussain (tabla), Kaushiki Chakraborty Desikan (vocalist), Yogesh Samsi (tabla) and Nityanand Haldipur (flute).
December 13, the date of the concert, will mark two months since the death of Annapurna Devi, aged 91. A legendary recluse, she performed in public only a handful of times, but passed on her knowledge and discipline to shape generations of classical music maestros — including Chaurasia and Haldipur.
Thursday's concert is being organised by the Vrindaban Trust, which also runs the Vrindaban Gurukul, a music institute set up and run by Chaurasia, with a base in Mumbai and a centre in Bhubaneswar. The flute, tabla and vocals are taught here in the ancient guru-shishya tradition.
The gurukul organises an event series called Anubhav (meaning, Experience), three or four times a year, where maestros perform and discuss their journey with students. Chaurasia had initially intended to invite Zakir Hussain in December and dedicate that edition to Annapurna Devi.
But they soon realised that other classical musicians wanted to perform in her memory too. So they put together a tribute concert on a larger scale — at the Cricket Club of India — and called it Aaradhya, meaning, Worthy of Worship.
"It will be a day to remember and speak about Guruma [as Annapurna Devi was fondly known]," Chaurasia says. "I lost my mother at a very young age. Guruma was the mother I never had. She fed me, took great care of me but also reprimanded me. She nurtured my spiritual and musical journey. She opened my eyes to a treasure trove of knowledge and rich ornamentation applied in Hindustani music."
Chaurasia adds that he was overwhelmed by the support from other musicians. It turned out many maestros had Annapurna Devi stories to share.
"She was like my elder sister," says Amjad Ali Khan. Her father, the legendary Allauddin Khan, and his father, Hafiz Ali Khan, had trained under the same guru.
"I'm looking forward to performing for a Mumbai audience," Amjad Ali Khan added. "The audience here is very cosmopolitan but there is a following for every kind of genre."
Close Story