Revise police protection policy, don't just copy-paste old one, HC raps Maharashtra government
The court was hearing a PIL that complained about the lack of recovery of police protection charges from influential people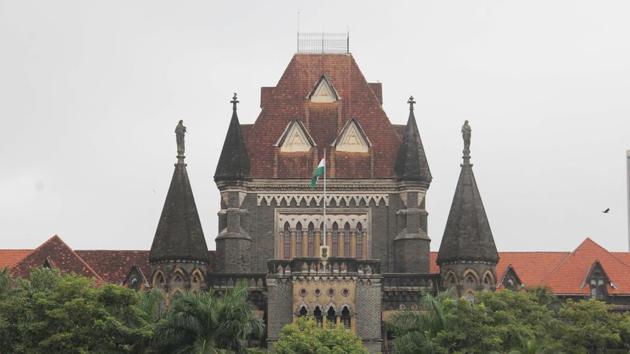 Updated on Nov 29, 2017 10:18 AM IST
Hindustan Times | By Kanchan Chaudhari
, Mumbai
The Bombay high court on Tuesday rapped the Maharashtra government for copying the old police protection policy "without application of mind" in the name of revising the 2009 policy, despite specific court. "Revisiting does not mean copy the old policy and change a few lines here and there," said the court.
It was commenting on the exercise undertaken by the home department to revisit its 2009 policy to grant police protection to private individuals, to produce a revised draft.
The court was hearing a PIL filed by advocate Sunny Punamiya, who complained about the lack of recovery of police protection charges from certain influential people and asked for an audit on protection provided by the Mumbai police. His PIL said the Mumbai police provided protection to 242 people, and in all 609 policemen were deployed to protect these individuals.
According to the lawyer, a sum of Rs23.76 lakh was still to be collected from 51 builders, Rs37.52 lakh was due from 14 Bollywood personalities and Rs2.44 crore was due from others, including Rs 47.73 lakh from the Board of Control for Cricket in India (BCCI). The judges were irked after government pleader Abhinandan Vagyani pointed out an important feature of the revised policy – not to grant police protection to persons having criminal background, if the threat to their lives is the consequence of their own actions.
"This sounds very immature. They probably don't have an idea as to what they are doing," said the bench, commenting on the absolute non-application of mind in framing the revised draft. "Are you saying that those who have a criminal record do not have any rights? Can anyone come and kill them just like that," the bench sought to know from Vagyani.
The government pleader pointed out another clause in the draft that provided for grant of police protection to people with a criminal background only if the threat to their life is real. But the provision failed to impress the judges. They accepted Punamiya's contention that the draft was nothing but a copy of the 2009 policy with a few changes. "You have brought out the same circular again, when there was specific order to revisit the policy," said the bench. "This is not application of mind."
Acting on the PIL, the bench had in September directed the government to revisit its 2009 policy and submit the draft for perusal of the court. Accordingly, on Tuesday, Vagyani submitted the draft, only to be dismissed by the bench on the ground of non-application of mind and being vague. "It is vague and an absolute nonsense," said the bench while rejecting the draft. "If this has been done after consulting with senior police and legal officers, if this is the decision of our officers, then God save the public," it added. It has now posted the PIL for further hearing on November 30.
Close Story