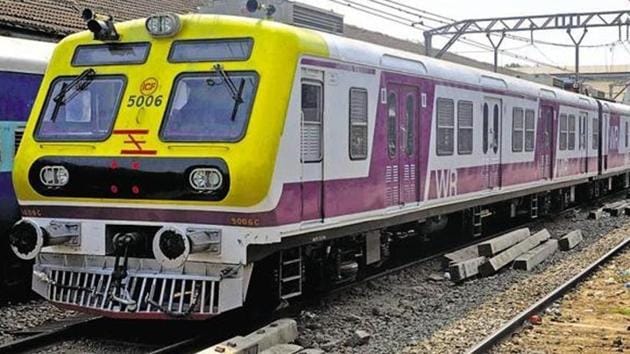 Slow trains to run faster on Churchgate-Borivli route in Mumbai
The increased minimum speed would mean a slow train would cover the distance from Churchgate station to Borivli station in 45 minutes. At present, a slow train takes one hour to do the same distance
UPDATED ON JUN 30, 2018 12:04 PM IST
Slow trains on the Mumbai Suburban Railway network are all set to pick up the pace. Western Railway (WR) has sought permission from Commissioner of Rail Safety (CRS) to increase the minimum speed of Bombardier-made trains from 70 km per hour to 90km per hour on the Churchgate-Borivli route.
"We have applied for the increase in the minimum speed of the trains. This would help in not just cutting travel, time but would also give an opportunity to fit in new services as well between Churchgate and Borivli station on the slow line," said Sanjay Mishra, divisional railway manager, WR.
Bombardier local trains mainly operate on the Western Railway and have a maximum speed of 110 kmph. The increased minimum speed would mean a slow train would cover the distance from Churchgate station to Borivli station in 45 minutes. At present, a slow train takes one hour to do the same distance.
The 72 Bombardier-made trains presently complete nearly 860 services in a day. The increased minimum speed would allow WR to add at least 10 new services on the Churchgate-Borivli route, according to officials.
Out of WR's 101 suburban trains, 72 are Bombardier-made. These trains currently operate at a minimum speed of 70 kmph. The trains are not operated at a higher speed because of safety concerns arising from the close proximity of signals and speed restrictions in certain sections. However, WR has reworked the distance between signals to allow the increase in speed, said WR officials. A positive response from the CRS is expected within a month.
In April, Central Railway (CR) had also applied to increase the speed of local trains on the Harbour line from 80 kmph to 105 kmph, between Mankhurd and Panvel railway stations. They received approval in May and CR is currently in the process of working out technical aspects related to increasing the trains' speed. Once the minimum speed is increased, the travel time between Mankhurd and Panvel is expected to be cut by 10-15 minutes.
Close