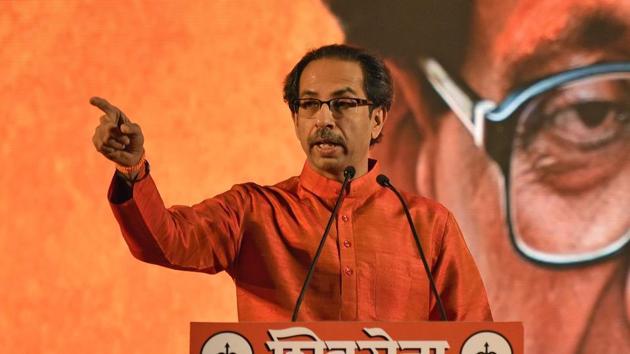 Uddhav lines up old guard to fight new battles in Mumbai civic body
Shiv Sena files nominations for standing, education, improvements and BEST committees
Hindustan Times | By Sagar Pillai and Swapnil Rawal
PUBLISHED ON APR 03, 2018 12:35 AM IST
In a bid to have experienced leaders at the helm of crucial committees of the Brihanmumbai Municipal Corporation (BMC), the Shiv Sena leadership directed its key leaders to file nominations for it.
The four statutory committees — standing, education, improvements and Brihanmumbai Electric Supply and Transport undertaking (BEST) committees— are set to new heads. Yashwant Jadhav, Mangesh Satamkar, Ashish Chemburkar and Dilip Lande filed their nomination papers for the posts on Monday.
Jadhav, who is the leader of the house in the civic body, filed nomination for the post of chairperson of the standing committee. The standing committee is a 26-member statutory body which handles the allotment of tenders and controls the treasury.
The standing committee is headed by Shiv Sena corporator Ramesh Korgaonkar, who is viewed as a soft, low-profile leader.
Sena corporators Satamkar and Chemburkar filed nomination for the posts of chairperson of Education committee and BEST committee respectively.
Dilip Lande, the former MNS corporator, who defected to the Sena, will be accommodated as the head of the improvements committee, for which he filed the nomination papers on Monday.
"Uddhavji wanted strong leaders to be at the helm of the key committees to take up crucial issues. Satamkar and Chemburkar, who are heavyweights, had to be accommodated on posts after they resigned from the civic standing committee in February. Lande, who was the leader of the MNS group, had to be rewarded with a post. He is a strong leader," said a senior Sena leader.
The Sena has put up its most experienced battery of leaders at the forefront to aggressively implement the Sena agenda, especially in areas where ally BJP is on the opposite spectrum.
This includes the lease renewal and breaches policy which can decide the fate of Mahalaxmi Race Course, where Thackeray is keen on setting up a theme park. It also includes policy on open space.
The Sena corporators are expected to be elected unopposed as the opposition has not filed any nomination for the posts. Every year, political parties can nominate its corporators to replace members and chairpersons of the statutory committees.
Politically, the Sena, which now has a comfortable lead in the civic body with 93 corporators over the Bharatiya Janata Party's 84, would use the opportunity to get in leaders with a voice to take up issues related to Mumbai residents.
Senior Sena corporators said former mayor Shraddha Jadhav could be appointed as the leader of the house.
Close