Young Mumbaiites find out what ails city's slum dwellers
May 08, 2017 06:19 PM IST
Group of youngsters from Mumbai slums turn researchers, study health conditions in slums
From a college drop-out who started working in a shoe-factory watching his father suffer from Tuberculosis, 25-year-old Shaikh Nizamuddin has come a long way. Today, he is part of a research group trying to understand the social causes that shape healthy or unhealthy behaviour in two of Mumbai's slum pockets – Mandala and Lallubhai compound in Mankhurd.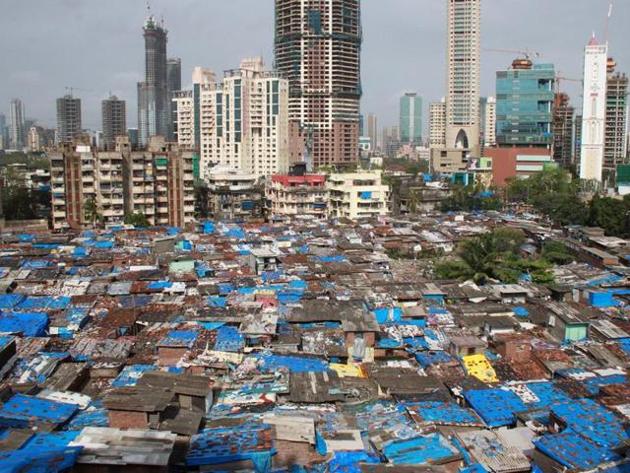 Mumbai-based NGO, Partners in Urban Knowledge, Action and Research (PUKAR), initiated a programme to train these 'barefoot researchers' — young people from marginalised sectors who are trained and encouraged to conduct research.
"I didn't know what social work or research was earlier. I didn't know that a scarcity of water was resulting in health problems at the slum I was living in for so long. Becoming a barefoot researcher changed my life," said Nizamuddin, who is now a second-year commerce student. Like him, three other researchers in his group are also from Kaula Bander, a slum in South Mumbai.
"These youngsters can get a plethora of information that you and I cannot. People in these areas know and trust them. The amount of confidence these researchers develop through the knowledge-building process is remarkable," said Anita Patil Deshmukh, executive-director, PUKAR.
The Swasth foundation recently asked the NGO to conduct research in slum pockets where it plans to set up affordable clinics. In the first phase of their research, the group surveyed 2,000 households in Mandala and Lallubhai compound. "Our task was to code and map the houses as they did not have proper addresses. We later selected young people who could assist us as barefoot researchers," said Kajal Chaubey, 20, a member of the group.
The group then started identifying people suffering from chronic ailments such as diabetes and hypertension and visiting them regularly. They found that most slum-dwellers visited private clinics far from home and spent Rs3,000 to Rs10,000 on treatment. "Their experiences at most clinics have been bad. Doctors neither explain what ailments they are suffering from nor what diet or exercises will help them," said Nilesh Kupudkar, 26, a member.
The group cites cases of self-medication, lack of awareness and poor dietary habits in most households. "Some patients think that doubling the doses of prescribed medicines will ease their pain immediately," said Bali Boomkar, 24, who has worked with PUKAR for eight years.
"From reticent youngsters to confident people who want to make a difference, we have seen them grow through the process of research," said Tejal Shitode, programme co-ordinator at PUKAR, who is also heading the research team. The group will next study the changes using the same questionnaire after the affordable clinics have been set-up. "The entire process of research is teaching us how to identify solutions to problems within the community. We have now started identifying problems in slums that we would ignore earlier. Now we work within the community to solve these problems," Boomkar added.
"Exciting news! Hindustan Times is now on WhatsApp Channels
Subscribe today by clicking the link and stay updated with the latest news!"
Click here!