Maharashtra's highway cops turn to 4 Es to cut accidents
Updated on Apr 28, 2016 12:47 AM IST
The state highway police have teamed up with various government departments and an NGO to come up with an elaborate plan to reduce the number of accidents on state and national highways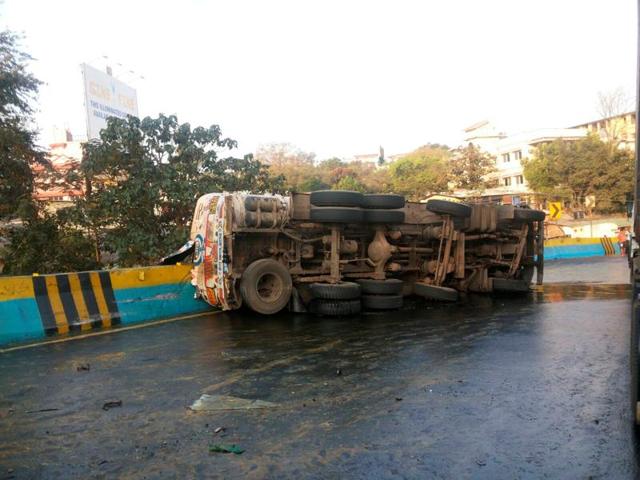 Hindustan Times |
, Mumbai
Jayprakash S Naidu
The state highway police have teamed up with various government departments and an NGO to come up with an elaborate plan to reduce the number of accidents on state and national highways. The goal is to provide the four essential Es (engineering, enforcement, education and emergency care) to curb highway accidents, said an official from the department. He added that the police will first implement the new plan on the Pune-Mumbai expressway before replicating on other highways and expressways.
This multipronged strategy by the highway police and other government departments to reduce accidents comes in the wake of an increase in their number in Maharashtra, as reported by HT recently. The state recorded 13,212 fatalities from road accidents in 2015, or about 36 people a day. In 2014, Maharashtra recorded more road accident deaths than another other state.
According to an official, speeding, drunk driving and negligent driving are major factors in highways accidents. Apart from human factors, he said, curves in roads, construction zones and view-blockers all contribute to accidents.
KP Bakshi, additional chief secretary, home, said, "After an accident, immediate medical treatment will be provided at trauma care centres all along the expressway. We are training drivers to use signals and maintain lane discipline and also looking into the engineering of roads. We believe that with all this measures in place, accidents on the Mumbai-Pune expressway will be completely under control."
Saji Cherian, director of operations at SaveLife, said, "Our mission is to make the Mumbai-Pune expressway a zero-fatality corridor in the next four years. Based on the past four years, on average 140 people are killed every year on this highway."
He added, "We conducted a study of nearly 300 accidents and understood the various reasons for them. Accordingly, we listed 2,100 locations were interventions are needed on the four Es. The government has done work at 300 locations. The groundwork based on our suggestions began a couple of months ago."
The home department (which oversees the highway police), the Maharashtra State Road Development Corporation (MSRDC), SaveLife, an NGO, and former chief secretary Jayant Kumar Banthia are all involved in the project. If their efforts reduce accidents on the Mumbai-Pune expressway pay off, their methods will be rolled out across the state.
Personalise your news feed. Follow trending topics