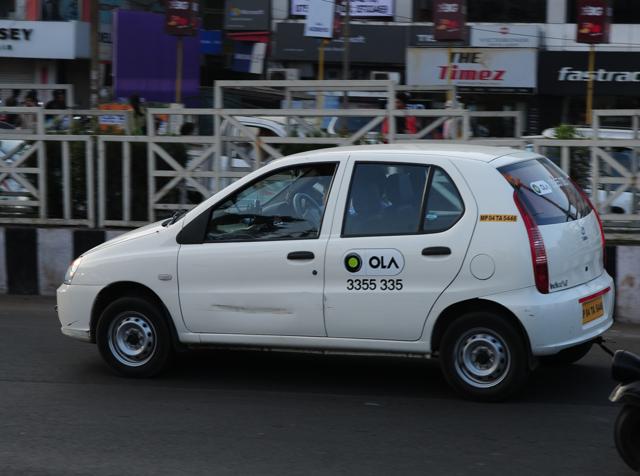 'Transport apps holding customers to ransom'
A first person account of the difficulty train commuters faced on Tuesday because of surge pricing by app-based taxi aggregators
PUBLISHED ON JUN 01, 2016 01:02 AM IST
I could see them swarming about on my smartphone screen on Tuesday. The nearest cab was just 4 minutes away, the ticker declared.
And yet the lightning bolt persisted. As the vacant cabs continued to skitter about, the surge pricing climbed from 3.3x to 3.6x in the few minutes I spent waiting and hoping it would fall.
It's a sinking feeling, knowing there's chaos on the streets, a derailed coach blocking the railway tracks and your transport apps are holding their customers to ransom. Fares leapt upwards, in much the same way, in North America during Hurricane Sandy three years ago. And during a hostage crisis in Sydney in 2014.
More recently, and closer to home, spiralling fares during the odd-even fortnight in Delhi so enraged commuters that the chief minister ordered an immediate ban.
Some call it 'price gouging', and that's certainly what it feels like. Sure, the advantages are undeniable. The marvelously simple app aggregator model has made it possible to commute in air-conditioned cars that come to your door, with the guarantee of no fare refusal and no tampering with meters — at prices that are about as much and sometimes less than the black-and-yellows.
But imagine if we all operated the way Ola and Uber do.
If, during the 26/11 terror siege, you had been told that your newspaper would cost Rs 100 because we knew we'd find takers at any price.
Or if you went to the doctor's clinic and were charged based on the length of the queue. Courts could begin offering earlier dates in exchange for an expediency fee; teachers could charge more for the front row (or the back).
And the percentage of the hike could keep changing, based on some unknowable algorithm.
It would be tolerable – perhaps even fair – if the taxi aggregators had variable pricing within a fixed band during certain hours. Because as much as work-life habits have changed, you only have to look out of your window to know that rush hour is still rush hour.
But the lightning bolt and in Ola's case the tiny white arrow have become near-permanent features. It's 3.30 pm as I write this, there are seven taxis clustered around our Indiabulls office and peak pricing is at 1.2x on Ola. Where's the logic in that?
Close