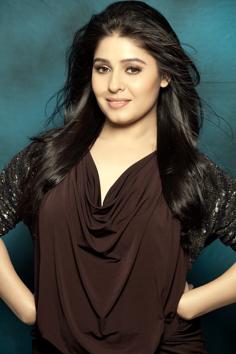 Sunidhi Chauhan has pledged to herself that she'll not sing any song with 'vulgar lyrics'
Singer Sunidhi Chauhan talks about choosing songs to avoid getting pigeonholed, something she had to fight when she was new in the industry.
UPDATED ON APR 13, 2018 04:36 PM IST
As soon as Sunidhi Chauhan started singing for Bollywood films, she became an instant hit but was quickly typecast as a singer, who only sings item numbers. In fact, there was a point when she was referred to as the 'queen of item songs'.
Sunidhi, who has sung item number such as Sheila Ki Jawaani (Tees Maar Khan, 2010), Dekh Le (Munna Bhai M.B.B.S., 2003), Mehboob Mere (Fiza, 2000), Beedi (Omkara, 2006), says, "It happened 10-15 years ago when I had sung a few item numbers, which became big hits and still are. I am proud to have sung them, and I won't be here if I hadn't sung them. But yes, because I initially sang them, I was a bit typecast."
So, after all that happened during initial years of her career, Sunidhi "consciously" made sure that she sings "different kind of songs" to avoid getting pigeonholed, again.
"After a while, I got to sing Kyon (Barfi, 2012) and some other songs, which were different from what I was known for. So, that image has gone now. But I do try to make sure that I don't get typecast again. I try to save myself, and my voice from sounding repetitive. I try to sing a different kind of songs to stay versatile in the industry, and so that people know that I don't sing similar kind of songs," says Sunidhi.
The 34-year-old also reveals that she has made a vow not to sing songs that "objectify women" in any way. "For the last two years, I have been saying no to songs that [even remotely] have vulgar lyrics. It is essential for me as a woman to stay away from such numbers because it is not right to sing such songs," says Sunidhi, who welcomed a baby boy, with husband, composer Hitesh Sonik, on January 1, 2018.
Interact with the author on Twitter/ @sammysamarth
Close