Would love to work with Salim-Suleiman: Pak singer Qurat-ul-Ain Balouch
Qurat-ul-Ain Balouch, the Pakistani singer who became famous after singing the title track of the TV series Humsafar, says she likes Bollywood composer duo Salim-Suleiman.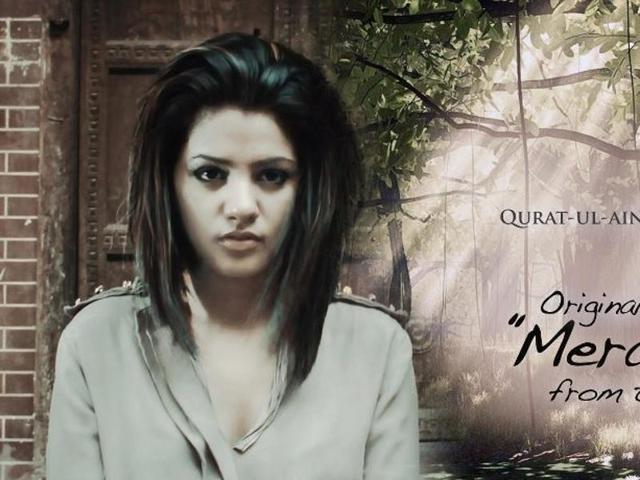 Updated on Aug 10, 2016 07:20 PM IST
Pakistani singer Qurat-ul-Ain Balouch, who made her name by singing the title track of Fawad Khan-starrer drama Humsafar, says she would to love work with Bollywood composer duo Salim-Suleiman. She is a huge fan of the duo, she adds.
When asked an Indian music director she would like to collaborate, Balouch said in an email interview, "I'm such a die-hard Salim-Sulaiman fan! (Also) Jasmine Sandlas and me are contemplating on working on something empowering."
Sandlas is a young Indian singer-songwriter, who made her Bollywood playback debut with the song Mainu Yar Na Mile in superstar Salman Khan's Kick.
Watch the song Mainu Yar Na Mile from Kick here:
Balouch recently released her new single, Saaiyaan, presented by Bollywood filmmaker Mohit Suri and EMI Records India.
The song portrays the ordeals faced in romance and the relationship shared between two passionate lovers as they deal with pain that comes with the bitter end of their love.
Read: I can talk endlessly about Kishore mama, says Bappi Lahiri
Talking about the track, Balouch, who is known by her stage name QB, says it seeks to present suffering as a human condition.
"Saaiyaan is the voice within all of us. The track basically seeks to talk about suffering as a human condition and how it is impossible to eliminate it completely because then how will the change come about.
"This is exactly what Saaiyaan depicts, to accept insignificance but what transcends above all is love without any modifications. Sufi Poet Bulleh Shah is one of the most relevant poets of all time and Salman Albert and Asad Chohan knew exactly how to keep the feel alive."
Read: Shivaay | Badshah to rap some lines in Ajay Devgn's film
Watch Saaiyaan by Qurat-ul-Ain Balouch here:
The 28-year-old singer made her debut with Pakistani single Ankhian Nu Ren De in 2011 but she rose to fame with the original sound track of Humsafar, which released the same year.
The poignant love song and Balouch's husky, haunting vocals found fans immediately. The response was same in India when the drama aired here last year.
Read: Working with AR Rahman is surreal | Wat Wat Wat singer Shashwat Singh
Balouch, however, says she never expected the track to become popular.
"Humsafar was my first attempt on a soundtrack and for it to be received with open arms was nothing more than a surprise. It was astonishing to me because it's a rendition of one of the ghazals Abida Parveen has sung and she herself is more than an inspiration to me."
The singer says she wants to perform in India for her fans here, though there's nothing in pipeline yet.
"I am honoured by the fans in India. As of now, I have no plans so far but will surely make sure to come to India in the near future."
Close Story