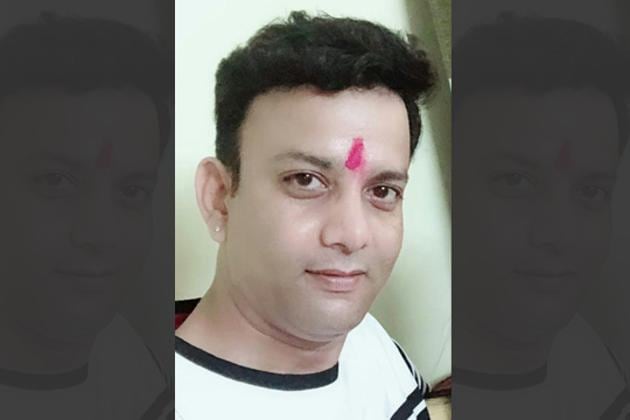 Gay partner drugged AAP leader, robbed then burnt him alive in his car for allegedly blackmailing him, say police
Ghaziabad Police say the prime accused was in a homosexual relationship with Naveen Das, the AAP leader who was burnt alive in his car last week. The accused alleges that Das was blackmailing him into living with him .
UPDATED ON OCT 11, 2018 04:36 PM IST
The 44-year-old Delhi-based Aam Aadmi Party (AAP) leader, who was found charred to death inside his SUV in Ghaziabad on October 5, was kidnapped for money and later burnt alive in his car allegedly by his friend, police said on Wednesday. The Ghaziabad police have arrested three men and claimed that the victim was allegedly in a relationship with the prime accused, and was forcing the latter to stay with him after threatening to make a video viral.
The burnt body of Naveen Das was found inside his Vitara Brezza at around 3am on Loni-Bhopra road. His family later alleged that it was a murder and lodged an FIR for murder at Sahibabad police station in Ghaziabad. After investigation into the case, the police arrested prime accused Tayyab Qureshi, his brother Talib Qureshi and their friend Samar Khan who allegedly were part of conspiracy to murder Das.
"During investigation, we came to know that the victim and Tayyab were in a homosexual relationship and the victim allegedly had a video on the basis of which he was forcing the prime accused to stay with him in a rented flat. To get rid of the victim, Tayyab called him to Loni on the night of the incident. They mixed sleeping pills in a pack of 'halwa' they purchased and offered it to the victim," said Vaibhav Krishna, senior superintendent of police (SSP).
The police said that the sedatives in the delicacy led victim into a semi-conscious state. Taking advantage, the men used his bank account and ATM cards to rob him of nearly Rs 7.85 lakh.
"Midway from Loni to the scene of crime, the accused purchased two litres of petrol in a bottle from a local shop and later set the vehicle afire in which the unconscious victim was burnt alive. After initial visit to the spot, we found that victim's body was on the driver's seat with backrest on. Further, the door of the co-driver's seat was also open. This led us suspicious that someone was inside the car and the victim was not alone," said Dinesh Yadav, SHO of Sahibabad police station.
After setting Das and his car on fire, the men fled with his iPhone and documents. "We found that his mobile was active even after the incident. The accused said that they wanted to delete the alleged video in his mobile and also roamed around with the phone to mislead police," Yadav added.
Following the arrest, the officials said that they recovered Rs 4.85 lakh while the rest of the money was with Tayyab's father who is also an accused in the case and presently at large. The two accused brothers are from Muradnagar, while their friend is from Bhojpur in Ghaziabad.
"Naveen was into event management and would organise gay parties at prominent hotels in Delhi. I met him through a common acquaintance in November last year in Ghaziabad. Thereafter we went for a camping trip near Rishikesh around 4-5 months ago where he prepared a video at night inside the tent in which we were sleeping," accused Tayyab, who has studied till Class 10, told the police.
"He showed me the video two months after we returned and asked me to stay with him at a rented flat at in Chhattarpur, Delhi. I refused the offer. But he threatened me that he would make the video public," he added. Tayyab further said that he also attempted suicide by slashing his wrists and by jumping into the Upper Ganga Canal at Muradnagar.
However, the family members of Das denied the allegations by the accused about the alleged relationship. They said that it was a ploy by the accused to mislead police. "If they have any evidence (video) of such a relation, they should produce. In fact, my brother was a religious person and an active social worker who would devote a lot of time for party activities. The accused knowing that he was well off and had a benevolent nature, minted money from him on different pretexts. It was his intent to extort as much money as possible and might have tried to blackmail him by threats of committing suicide," said Manoj Kumar, brother of the victim.
Kumar said that his brother organised events and parties and the type of guests on list was not his choice.
"After the accused tried to force him to give more money, my brother also forwarded a police compliant to Delhi police (two months ago) and also told his friends. We don't know whether any case was lodged or not. The accused is just trying to shield himself from the brutal murder he and his accomplice committed," he added.
Close