Ghaziabad: 'Denied sex for 10 years', woman chops off husband's penis
Ghaziabad couple has no children. Wife complained about the lack of sex in their marriage. In anger, she allegedly bobbitised him.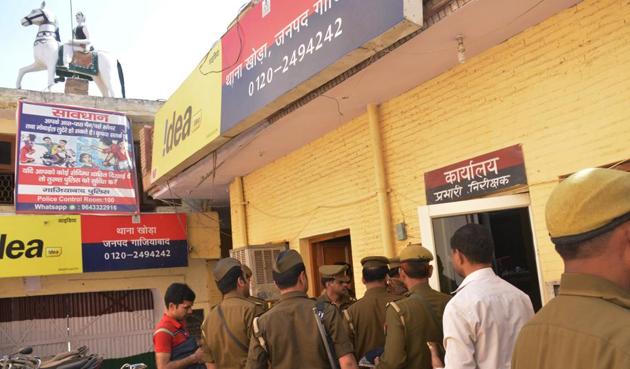 Updated on Mar 24, 2017 05:28 PM IST
A 30-year-old woman allegedly chopped off her husband's penis after the man refused to have a physical relationship with her for 10 years of their marriage. The couple hails from Bulandshahr and has been living in Ghaziabad for the past eight years.
Police said the couple has no children and they fought often over the issue. The incident took place at 9.30am on Thursday.
"She told the police that her husband mentally tortured her by not having a physical relationship with her and avoided having children with her. Frustrated by his behaviour, she picked up a kitchen knife and attacked him when he came out of the bathroom," said Anil Kumar Yadav, circle officer, Indirapuram.
The police lodged an FIR at Khoda police station and also arrested the woman who said she had no choice but to hurt her husband. The victim man is a cab operator and owns two Innova MUVs.
"He used boast about his manhood and told me that he can have children with other women but not me," the woman told the police.
"I still tolerated him. I don't know the reason why he hates me. Often, he used to ask me to leave. We got married in June 2006. He used to assault me and often abused me and my sisters. I have tried my level best to persuade him to have children but he had no physical relations with me," she said in her statement.
"We had fight over the same issue on Wednesday night.I have no regrets as I suffered a lot of humiliation and mental torture. I had no answers when my relatives asked me the reason for not having children," she said.
Following the incident, the man was admitted to Jaypee Hospital in Noida.
The brother of the victim said, "The doctors have performed a surgery on my brother. He had just come out of the bathroom when she attacked him. As my brother lay drenched in blood, she latched the room from outside and walked off. My brother called the police," the victim's brother said.
"Apart from the private part, she hurt him nowhere else. We have also informed her family members about the incident. My brother has also given his statements to the police," he said.
Doctors at the Jaypee Hospital said the victim is still critical.
"The patient's penis had been cut off. We have performed the surgery. He is in a critical situation but we are hoping that he will survive. In such cases, the patient is able to reproduce after the surgery," said Dr Saurabh Gupta, surgeon, Jaypee Hospital.
Close Story
Personalise your news feed. Follow trending topics