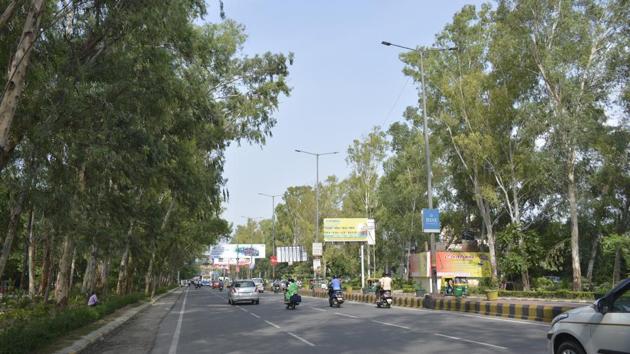 On CM Yogi's directions, Ghaziabad forest dept to prune 'inauspicious' Gular trees
The forest department in Ghaziabad is looking for Gular trees on the Kanwar yatra route
PUBLISHED ON JUL 04, 2017 11:38 PM IST
Divisional forest department staff are on the lookout for cluster fig trees, popularly known as 'Gular', that they have been directed to prune ahead of the Kanwar pilgrimage that starts on July 8. The action comes following the June 30 directions by chief minister Yogi Adityanath at a meeting held in Lucknow to supervise arrangements for the Kanwar yatra.
In a first of its kind direction, the chief minister had directed pruning of 'Gular' or cluster fig trees that are considered inauspicious by pilgrims participating in the Kanwar yatra.
The forest department is now looking for such trees on all Kanwar routes in the district.
"So far, we have found three trees on the Kanwar route at Chudiyala and they have been pruned. These trees, spread over a large area, pose a hindrance to pilgrims. We are also clearing dense bushes on different routes," said BP Singh, district forest officer.
As part of the Kanwar yatra, around three crore pilgrims (kanwariyas), who are devotees of Lord Shiva, travel to Haridwar to collect water from the Ganga river that they then carry to their respective home towns in UP, Delhi, Haryana, Punjab, Rajasthan and other states.
This is the first time that a chief minister has supervised arrangements for the Kanwar yatra, held annually during the Shravan month of the Hindu calendar.
Taking a cue from the chief minister, Ghaziabad police and administrative officials also recently held a meeting in Meerut to review the arrangements. Another meeting took place in Ghaziabad on Tuesday.
"The Gular tree is considered inauspicious because its fruit grows directly, without the process of blooming of a flower that later grows into a fruit. According to the beliefs of Shiva devotees, the growth of a fruit should be preceded by the blossoming of a flower, which is not the case with Gular," said Mahant Narayan Giri from the Dudheshwar Nath temple in Ghaziabad.
"It is also considered inauspicious as hundreds of small insects are found inside its fruit. Such insects may prove impure for the Ganga water if they fall in it. So, devotees avoid sitting under or even touching Gular trees. It is not mentioned in religious books, but it is a belief," he added.
Ficus racemosa (Gular), is popularly known as the cluster fig tree, Indian fig tree or Gular, and is native to Australia, Malaysia, Southeast Asia and the Indian subcontinent. The Gular fruit has medicinal value and is also used in 'yagnas.'
Ghaziabad district is a major route for kanwariyas and during the Kanwar yatra, traffic on all major roads and the former NH-58 is diverted to ease passage of kanwariyas, who mostly travel on foot. Traffic congestion is a regular feature during the Kanwar yatra.
Close