First Principles | Bloodbath in Silicon Valley and its trickle-down effect
Jan 30, 2023 08:22 AM IST
It appears that tech has hit the reset button, with layoffs in several large IT companies. What does this mean?
If the headlines on layoffs are anything to go by, tech has hit the reset button. This has to do with that American technology major led by Facebook's parent Meta, Google's umbrella company Alphabet, Microsoft and Amazon slashing headcounts that run into thousands. Excluding Apple, it would appear, there's a bloodbath on in Silicon Valley and it threatens to spill over to the rest of the world.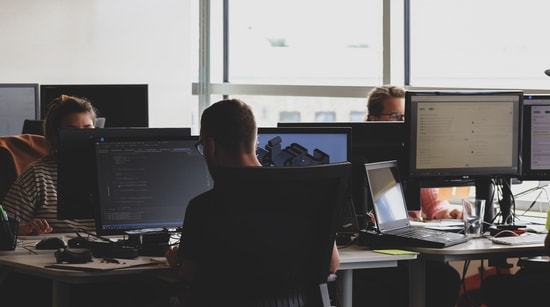 "Of all the companies, we didn't imagine Google doing this," said the head of one of the company's units over the phone. While he still has his job, over half of his team has been laid off. But until the day it happened, he had no idea this was coming. "That's how brutal it got," he now says. "I know I'll have my job if I can log in with my official credential on Monday." He sounds exhausted.
We discussed last month why job layoffs will happen globally and across sectors. But what has still surprised is the speed at which things are moving and how tech majors are leading the charge.
The chairman of an Indian IT major with a significant presence in the US had some pointers on how it may impact India. He did not want to be named because these, he said, "are my personal views."
"When I look at things they aren't as bad as they were during the dot com bust when everything just stopped. I think this is a much-needed reset. That's all there is to it." When asked to break all of this down for people outside the domain of tech, he says "five vectors have contributed to the current situation."
"Elon Musk proved there was too much bloat." The industry had hired too many people. Most analysts expected Twitter to collapse last year. "But the company has survived with fewer people on the rolls." This has compelled every tech major to rethink the number of people on their rolls. "Musk has demoed what Be Brave means."
This leads to the "second vector" as he calls it. If customers can forgive Twitter, then technology companies are asking themselves if they are working under unnecessary pressure to deliver on product lines. By way of example, the pressure the management team at Meta was under to create the Metaverse was immense. Questions are now being asked on if the urgency is artificially inflated.
Add to this the recessionary conditions in the markets and everyone feels the need to tighten purse strings. If that means cutting salaries, then why not? This has happened at places such as Meta and Alphabet, Google's parent company.
If there's any waffling, there's pressure from 'activist investors' who are asking tough questions. They raise their heads during recessionary times by acquiring stakes in companies via the public markets.
By way of examples, beginning late last year, hedge funds such as Starboard Value, Elliot Management and Inclusive Capital started to insist that SalesForce Inc cut costs. The company was compelled to and announced layoffs beginning early this year.
In much the same way, a fund named Altimeter asked Meta about what way MetaVerse is going. Soon after, the 'urgency' to develop the Metaverse was dropped. Incidentally, this fund also asked Alphabet to explain the high salaries paid to its people over the last few years and the kinds of 'moonshots' the founders were focused on. Word from Alphabet is that much of the lay-offs are from the moonshots.
Then there is a certain way the Americans go about doing business. "They don't hesitate to do the dirty job at one go," the tech veteran explains. "They'd much rather get the dirty job done, be over and done with than let things bleed."
What does this mean for people such as him and tech companies based out of India? "The order book positions of Indian IT companies are healthy. But we can see how the Americans are optimizing and most of us will work off optimized playbooks as well. Which means, we'll hire fewer people, but get more done. But if there are young people out there, I'd tell them a career in tech is still their best bet."
Enjoy unlimited digital access with HT Premium
Subscribe Now to continue reading