Nikki Haley is right. Gender discrimination is a reality in Indian judiciary
Updated on Apr 06, 2017 09:28 AM IST
The recent appointments of five judges to Supreme Court did not include a single woman. This despite the fact that the senior-most judge in the country --- chief justice of the Bombay High Court--- is a woman. Why she or any other woman judge was not appointed remains a mystery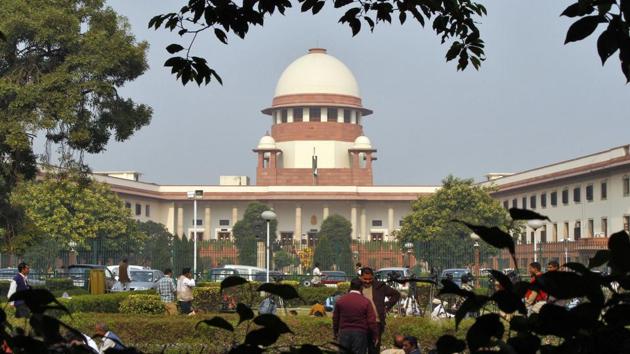 I am not surprised by US Ambassador to the United Nations Nikki Haley's claim that her mother, who studied law in India, was not allowed to sit on the bench as a judge because she was a woman.
Even today, out of a sanctioned strength of 31 judges in the Supreme Court, only one sitting judge is a woman. Diversity matters and is expected by the litigants who come from far and wide with their cases to court.
I once was asked by Rupan Deol Bajaj, who had a case of sexual harassment against senior IPS officer KPS Gill, why her case was being heard by an all-male bench when the court itself had said that all committees entertaining complaints of sexual harassment must be headed by a woman.
I had no answer except to tell her "because there is no woman judge in the Supreme Court of India. Diversity in representation matters and is a Constitutional value in and of itself. It is not my case that women judges will decide in favour of women, but rather the diversity in representation is a value to be treasured and nurtured. It is about equal opportunity. It is an important message that the court can send to the country to demonstrate its commitment to gender justice by giving them adequate representation on the bench.
The recent appointments of five judges to Supreme Court did not include a single woman. This despite the fact that the senior-most judge in the country --- the chief justice of the Bombay High Court--- is a woman. Why she or any other woman judge was not appointed remains a mystery.
How I wish we had a system of appointments similar to the one in the US where potential judges are subjected to public questioning. We would learn more about where we stand with our judiciary.
In similar manner, there is hardly any representation of SC and ST judges in the Supreme Court and in other high courts. This is 21st century India where we have three generations of lawyers in the same family. In contrast sons of upper caste judges do find a place on the Bench comfortably but rarely, if ever, daughters .
Haley's mother must have been eligible to become a judge of a court several decades ago when the situation was worse, in terms of gender representation on the Bench as not too many women qualified as lawyers and even fewer as litigators.
The situation is different today, there are more women entering law schools than men, but not enough survive in the profession. I am not aware of the personal situation of her mother but as a woman lawyer I have lived through those years and know the hostile working environment that existed.
Even today, I have gone on record to say that at this age, I have been sexually harassed by men in the corridors of the court. It seems to me that men cannot accept a successful professional woman for what she is, a professional at the workplace.
Often I watch with horror young women being treated as sex objects by their male colleagues at the bar, from making obscene remarks to feeling them up and down with their male gaze.
How can we expect women to survive in this profession without stopping such practices?
The absence of a critical mass of women on the Bench and the Bar inhibits those who are there already preventing them from raising their voice
Nikki Haley comment is a timely reminder of the need for change.
Indira Jaising is former additional solicitor general and senior advocate, Supreme Court
The views expressed are personal
Personalise your news feed. Follow trending topics