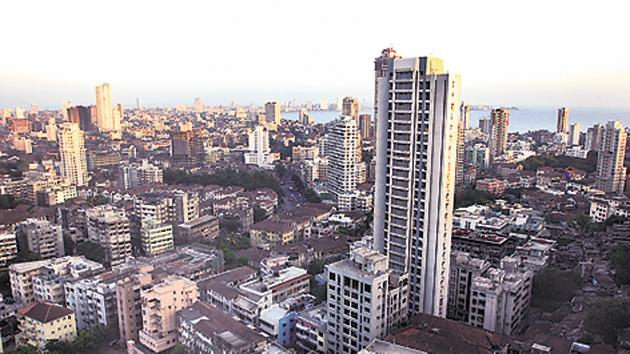 The demonetisation crisis can turn into an opportunity for home buyers
The liquidity crunch in the first few months will lead to stabilisation of prices in the market, making it a buyer's market. Banks are now in a much better position to bring down their borrowing rates; a blessing for new home buyers as well as for existing home loan payees, bringing down their EMIs
By Brotin Banerjee
UPDATED ON DEC 29, 2016 05:24 PM IST
The Indian economy has witnessed unprecedented changes over the course of the last few weeks. While the Indian economy's high dependency on cash may have brought the country to a temporary slowdown; most key industry players have been able to identify that this deviation will only lead to a quicker pace of growth in due course of time.
Several sectors including the real estate industry are witnessing apprehension. While naysayers and critics are projecting declines in the sector, most have neglected to analyse the long-term curve of growth predicted for the sector, which will bring a lasting positive change in the real estate sector.
One must anticipate short term slowdowns in categories that have high value transactions, however, if we are to see the larger picture there could not be a better time for the home buyer to invest. Demonetisation, coupled with the implementation of RERA, REITs and Benami Transactions (Prohibition) Amendment Act, 2016, besides reforms related to Foreign Direct Investment, will usher in a new era for the real estate sector. An open, transparent and a well-structured economy will not only attract greater FDI but also pave way for a greater number of NRIs investing back into the country.
Read: Housing prices unlikely to come down due to demonetisation: Credai
The liquidity crunch in the first few months will lead to stabilisation of prices in the market, making it a buyer's market. The Reserve Bank of India, which had to keep interest rates high all these years, will now have the leg room to bring rates down. As a consequence, the banks will now have better liquidity that will bring down the cost of debt and making home loans cheaper to the tune of 7-8 %.
While the RBI has previously announced successive rate cuts, the cash crunch within the banks had limited the ability of the banks to translate these into loans with lower borrowing rates. Banks are now in a much better position to bring down their borrowing rates; a blessing for new home buyers as well as for existing home loan payees, bringing down their EMIs. We anticipate that eventually, investors will find investing in real estate more attractive than earning a 5-6% return on bank deposits. Moreover, projects that were being delayed because of the cash crunch can now be fast-tracked and delivered, bringing a major relief to the consumers.
Read: Resale realty market hit hardest by demonetisation
Demonetisation will see the most amount of money flowing in banking system from people in the unorganised or small-scale sector. New people entering the banking system will make them eligible to get bank loans and fulfil their dream of owning a home.
The lack of infrastructure which has also been a major barrier in sale of projects can also be adequately addressed now. The improvement in tax collection can now be used constructively towards more infrastructure development projects in the country.
The next twelve months are expected to bring about a lot of positive changes for homebuyers, and other key players in the real estate sector. The wheels of change have begun to spin towards a more transparent, streamlined, organised and a responsible real estate sector.
Brotin Banerjee is CEO and MD, Tata Housing Development Company
Close