To be relevant, we must revamp higher education
Today's educational approaches, thrust and content will have to change if it has to be relevant in a fast-changing world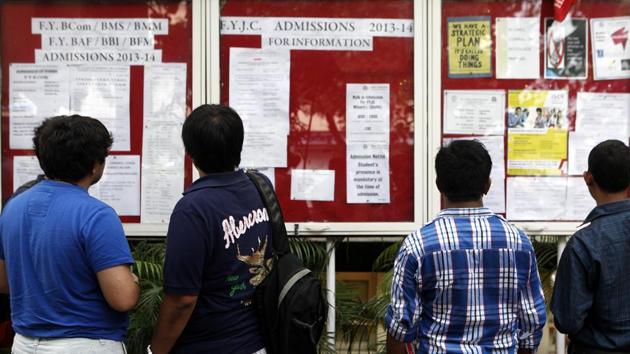 Published on Jun 07, 2018 12:08 PM IST
There are more than 700 universities in India today. A scan of the academic courses in these universities point to a simple fact: they're all of a similar nature. For example, 500 or more universities run an MA Economics course; 400 universities run an MSc Physics course. This story is the same in engineering, medical, commerce and management course.
More than 70% of these academic courses were born in the West in the late 19th or early 20th century. The academic content of these may have changed since then, but the overarching thrust and nature of the courses have remained the same for at least five decades now.
Meanwhile, societies have undergone substantial transformations; enormous technological, social and ecological changes have taken place. Being in the early part of the 21st century, it's now increasingly clear that next 100 years will witness even more dramatic transformations.
How can the universities respond to the emerging new realities? The general approach has been to create inter-disciplinary courses, to add humanities and social sciences in engineering and management courses, and to create new solution-centric academic courses.
There are many sectoral areas where the gap between HR need and supply is huge in India; for example, disaster and livelihoods, development planning or land governance. Even school education is a sector where there are more jobs than the supply. It's unfortunate that in India education only refers to a BEd and MEd, whereas there are only a few serious academic courses that address the wider sectoral needs of education as a field.
There are sectoral areas where the HR needs are not even felt by the sector or by the academia. For example, city planning as a subject deals mostly with civil engineering and architecture, and is also mostly structured around planning big cities. However, growth in India for the next few decades will be in small- and medium-size towns. Thinking about the future of small- and medium-size towns for the next 50 years or more in the context of work, education, health, sanitation, etc, require a much broader lens than civil and architectural engineering.
These emerging realities also give rise to more fundamental questions. If today the world requires about 200 million drivers, at the end of this century the requirement would just be about a tenth of it. Millions of jobs will vanish because of self-driven cars powered by artificial intelligence and big data. Population expansion, aided by advancements in healthcare, also poses a different set of problems.
These issues give rise to a profound question about education: in what way should our education system be rethought to equip it for future challenges? Much of today's educational approaches, thrust and content will have to change. Are our universities listening?
Ashok Sircar is director, school of development, Azim Premji University
The views expressed are personal
Close Story