2018 Commonwealth Games: Wrestling body in dark about Sushil Kumar's fitness
Sushil Kumar has faced fitness concerns in recent times, pulling out of the Asian Wrestling Championship, held in Kyrgyzstan from February 27 to March 4, at the eleventh hour due to knee injury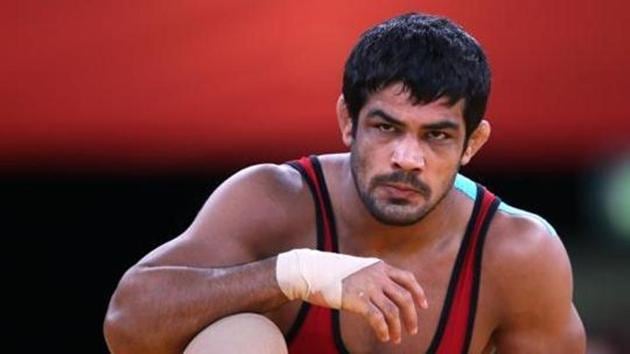 Updated on Mar 21, 2018 09:06 AM IST
The Wrestling Federation of India (WFI) had given two-time Olympic medallist Sushil Kumar the permission to train on his own for the Commonwealth Games even as other wrestlers underwent a national camp at the SAI Centre, Sonepat. However, with less than a month to go, the federation is unaware of the seasoned wrestler's fitness status.
READ | For Sushil Kumar, 2018 Commonwealth Games first step towards unfulfilled Olympic dream
It should be noted that the wrestler has faced fitness concerns in recent times, pulling out of the Asian Wrestling Championship, held in Kyrgyzstan from February 27 to March 4, at the eleventh hour due to knee injury.
Sushil had also pulled out of the Pro Wrestling League in January.
WFI secretary Vinod Tomar admits that there has been no evaluation of Sushil's fitness as he isn't training in the national camp.
Tomar added that the federation doesn't have latest updates on whether the champion wrestler has fully recovered from the injury he sustained at the national trials in December.
READ | Sushil Kumar 'personally instigated' supporters to manhandle me: Parveen Rana
The federation officials, however, feel that Sushil will board the flight this time. "Wrestling competition at CWG isn't as competitive as at Asian level. Even an unfit grappler will be ready to board the flight as a medallist gets cash incentive under government scheme," Tomar added.
"We believe he will certainly go to Australia. He will not give up as he has bright chance to defending his title in 74kg and reap the benefits," said the WFI secretary.
Even the chief coach Jagminder Singh, overseeing freestyle camp at Sonepat, has no update on Sushil's fitness. "I haven't interacted with him or seen him train. Hence I'm not in a position to comment on his fitness," he said.
READ | Sushil Kumar denies wrongdoing even as Praveen Rana awaits bout to beat Olympic medallist
Sushil's last-minute pullout from the Asian meet was in fact anticipated by WFI. The federation had got ready the necessary travel documents of standbye Praveen Rana, who was training in Georgia along with Bajrang Punia. Rana, however, wasn't successful in winning a medal.
Since Sushil isn't training at the national camp, he is also away from the National Anti Doping Agency (NADA) scanner. "Probables in the camp are subject to checking for anti doping violation but those outside might not," said a national level coach.
Close Story