Athlete Anu Raghavan goes to court over Rio relay team omission
Published on Jul 22, 2016 02:04 PM IST
The omission appears to have been influenced by Anu Raghavan's decision to train with her personal coach in Kerala, defying the federation diktat to attend the national camp and train under controversial Ukrainian coach, Yuri Ogorodnik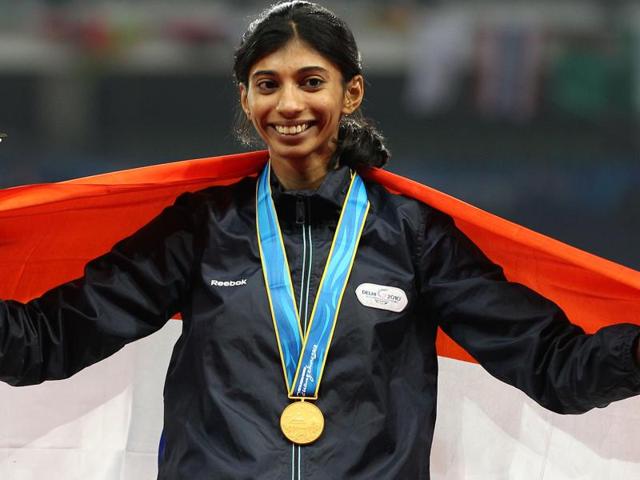 The Athletics Federation of India (AFI) has courted controversy by selecting Ashwini Akkunji in the women's 4x400m relay team for the Rio Olympics despite lacklustre performances in the last 18 months.
Upset by the decision, another contender Anu Raghavan has challenged her omission from the squad in the Kerala high court. The hearing is posted for July 25.
It is for the second time that Raghavan has been ignored. Earlier, despite winning the 400m hurdles at the Open National meet in Kolkata, a criterion set for inclusion in the team for the SAF Games held in Guwahati in February, Raghavan was not considered and Akkunji selected instead.
The omission appears to have been influenced by Raghavan's decision to train with her personal coach in Kerala, defying the federation diktat to attend the national camp and train under controversial Ukrainian coach, Yuri Ogorodnik. On the other hand, Akkunji, who missed the entire 2015 season due to injury and hasn't been impressive since her return, has been backed by Yuri.
The AFI selection panel headed by former great Gurbachan Singh Randhawa has ignored Raghavan's consistent performances in 2015 and this season. Before approaching the court, in a communication to the AFI, Raghavan had sought reasons for her exclusion. "When there wasn't any response, I had to approach the court," she said.
This season, Akkunji's best time for 400m has been 53.98 seconds while Raghavan's was 53.54 secs.
AFI secretary CK Valson wasn't available for comment, and didn't respond to text message and calls.
Sources in the federation say that Akkunji was selected because she has been training with Yuri. "He has been overseeing the national team's preparation for Rio. He doesn't want to give preference to those athletes who weren't training with him," said an AFI official on condition of anonymity.
After spending the major part of 2015 on the bench due to injury, Akkunji was included in the national team which went for training in Turkey. Raghavan, however, refused to train under Yuri and preferred to train under her personal coach in Kerala.
Raghavan said it was strange the AFI selects those who train under the foreign coach but ignores the performance of others.
Akkunji was one of the six athletes trained by Yuri who failed dope tests in 2011 and were banned for two years. Yuri was also axed by the government following the scandal.
However, AFI recalled Yuri last September to prepare the national relay team for Rio.
India has entered a record 36 track and field athletes for the Olympics.
Personalise your news feed. Follow trending topics