Narsingh episode: Wages of jealousy has no limit
What makes this incident sinister is that a medal prospect is obliquely accusing his fellow wrestler of vendetta and revenge.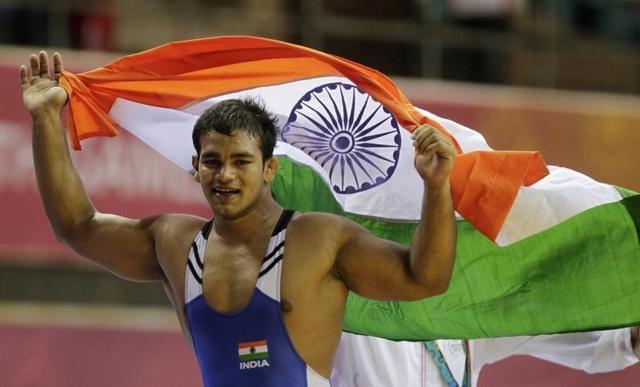 Published on Jul 27, 2016 03:27 PM IST
One is used to sportspersons swearing in the name of their country, mouthing platitudes and wanting to achieve something great for the nation. There is no reason not to believe them. Sports is a harmless activity, with results purely dependant on the skill of the person pursuing a discipline and the sweat and blood he puts into his training. But once in a while, the faith in the innocence of a sportsperson's pursuit gets shattered when it transpires that foul means are being adopted to achieve one's ambition.
Match-fixing, be it in cricket or even international football is too well-known, where the greed of players got the better of them and they cheated on their teams and fans.
Indian cricket has suffered a grievous blow to its reputation because of this and players have been banned for life. When such scandals surface, one realizes that all, including sporting greats, are after all human and susceptible to the same temptations as well.
What is unique about the Narsingh Yadav doping scandal is not that he may have taken performance enhancing drugs. Drugs and sports go hand in hand and it is widely believed that the number of athletes taking drugs far exceeds those who get caught.
What makes this incident sinister is that a medal prospect is obliquely accusing his fellow wrestler of vendetta and revenge. Already the ugly Sushil Kumar-Yadav battle, that was finally settled in a court of law, was an embarrassment for the country. Now, this accusation, true or not, is a reflection of human ambition and jealousy that can stoop to any level to get even.
If Narsingh is lying, the conclusion would be the same -- that a sportsman can, to hide his own guilt and shame, not think twice before shifting the blame onto someone else. And, if what he is saying is true – a lot of people in his fraternity believe he is – then it is even more scandalous.
In cricket the players were selling themselves and not sabotaging their teammate's chances of playing for the country. The explanation that players alone should not be blamed for fixing, as the environment of greed created by the administrators is itself conducive for such an act could be true to a large extent for cricket.
Here, if you believe in Narsingh's fellow Olympian and medallist Yogeshwar Dutt, the fear of a wrestler's food being spiked by a jealous teammate or an official is not imaginary but real. Yogeshwar has been eating food cooked by someone he trusts for years in these camps. He has been quoted as saying he had advised Narsingh to do the same and since he did not listen, "let him bear the consequences of this episode." To be told, that too by someone who should know better than most, that such incidents can take place in the chase of an Olympic dream, is a frightening thought in itself.
Close Story