On International Women's Day, Kamaljeet Sandhu revisits 1970 Asian Games triumph
Kamaljeet Sandhu was the first Indian woman to win a gold medal at the Asian Games, at the 1970 edition at Bangkok.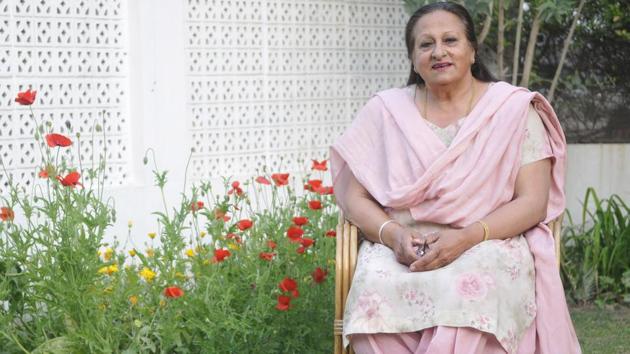 Updated on Mar 08, 2018 03:11 PM IST
In the 2016 Rio Olympics India won two medals -- shuttler PV Sindhu (silver) and wrestler Sakshi Malik (bronze) – both women.
But the journey of the Indian woman athlete, especially those coming from the rural setup, has not been easy. From nowhere to ruling the international arena, Indian women athletes were challenged at each and every step by the social setup.
READ | Virat Kohli dubs women superior to men in his International Women's Day message
But it was Punjab's quarter-miler Kamaljeet Sandhu who broke the glass ceiling for women sportspersons by becoming the first Indian woman athlete to win a gold at the Asian Games in Bangkok 1970.
On the occasion of International Women's Day (March 8), Kamaljeet Sandhu, 70, spoke in an interview about the 48-year long journey of Indian women sportspersons from first Asian Games gold to the medals from Rio Olympics to expectations from the forthcoming 2018 Gold Coast Commonwealth Games.
Excerpts:
Q: Forty eight years ago you broke the glass ceiling for Indian women athletes. Can you recall the moment when you won gold at the 1970 Bangkok Asian Games?
A: The Bangkok Asian Games is not only moment for me to cherish forever, but it also a landmark for Indian women athletes who like their male counterparts are also capable of ruling the international arena. I went to the Asian Games with a sole aim of giving my best and I did it. The gold medal in the 400m race changed the perspective of coaches and officials towards women sportspersons and post-1970, everyone started expecting top finishes from women athletes.
READ | Pay dispute causes rift between AFI, foreign javelin coach Uwe Hohn
Q: How did you prepare for the 1970 Games?
A: During those days there used to be national camps of short durations and limited foreign exposure. Before the Bangkok Asian Games, which was my first major multi-discipline sporting event, I had the exposure of competing in two small international meets. The first one was in Malaysia followed by a meet in Thailand and I had won gold in both. Considering the performance in both the meets, the coaches were confident of my podium finish but no one was talking about gold as till that time it was unachievable for Indian women athletes. But the results changed everything, from expectations to approach towards us.
Q: Did the 1970 Asian Games triumph turn out to be a catalyst for Indian women sportspersons in reaching their current status?
A: The Bangkok Games performance broke the mental barrier that Indian women can't achieve excellence in sports. In the post-1970 era, at least for the next one decade, we had top performers but in intervals. Actually, it was the performance of women during the 1982 Asian Games that was the turning point in lifting the standards of Indian women in sports. We had a number of women on the podium. Being the hosts, it was for the first time we had long coaching camps and it really helped. Moreover the awards, including cash incentives, which were given to the medallists played a pivotal role in the current scenario for Indian women in sports. After the 1982 Games, there were more jobs for women sportspersons and it worked out to be an agent for empowering women and motivated others to pursue sports as a career.
READ | Federation Cup: Tejaswin Shankar, Siddharth Yadav in limelight as women javelin throwers falter
Q: You were coaching Indian women athletes during the 1982 Asian Games. Was there a systematic plan to put more focus on women?
A: For the preparation of Asian Games, a special organising committee was formed under the chairmanship of VC Shukla and during a meeting with him, which was held in late 1979 or early 1980, we put together a plan to focus more on women athletes. Going by the standard of women athletes in Asia, there was a lot of scope. So we decided to grab the opportunity. After the New Delhi Asian Games, there was rise in the graph of Indian women sportspersons.
Q: You had a long innings at National Institute of Sports in Patiala and retired as the in-charge of the national coaching camps. You have also seen the current crop from close quarters. What do you have to say about the growth of Indian women in sports in the last 48 years?
A: Weightlifter Karnam Malleswari's bronze in the 2000 Sydney Olympics was another major milestone in Indian sports, especially for women. See the examples of Phogat sisters. Their life journey turned out to be a super hit Bollywood movie 'Dangal'. From 2000 to Rio 2016, we have had five women -- Karnam Malleswari, Saina Nehwal, Mary Kom, PV Sindhu and Sakshi Malik -- making it to the podium. Out of that, four medals came in the last two Olympics (2012 and 2016) which is a sign of the vertical growth of for Indian women in sports. These women were born to be sportspersons.
Close Story
Personalise your news feed. Follow trending topics