Winner's corner: Amita dropped prospering swimming career for squash
Jun 29, 2016 10:45 AM IST
After spending 2014 trying to balance swimming, racquetball along with squash, Amita zeroed in on the latter and won the national girls title last year.
Muhammad Ali once likened people "hard on the outside, soft on the inside" as 'walnuts'. If one were to borrow the legend's typology, Amita Gondi would surely be a 'prune'.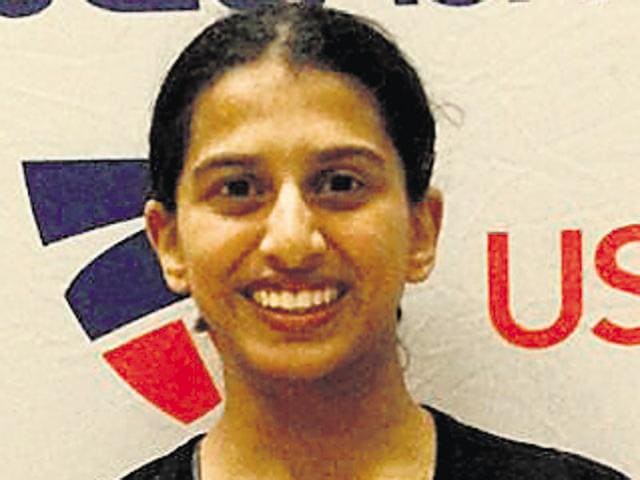 At first glance, the 15-year-old is one of the many exuberant juniors bumbling about at the Delhi Gymkhana Club for the Summer Classic Junior squash championship.
Amita — the U-17 top seed who began her campaign with a 11-5, 11-4, 11-0 win over Jyoti Agarhari — talks through a beaming smile, punctuating her responses with giggles. But scratch the surface and the Hyderabad girl's headstrong attitude sets her apart. That and gold medals in three different sports.
After taking up swimming at the age of 6, Amita won the maximum number of medals for Andhra Pradesh, including three golds at the 2013 nationals. Then there was the brief rendezvous with racquetball, which culminated in gold at the world junior championships in Colombia.
After spending 2014 trying to balance the two along with squash, Amita zeroed in on the latter and won the national girls title last year.
One wonders if giving up the other two was a tough call. Amita quickly informs that the choice was pretty easy to make.
"You keep reading how you need to have passion for what you do. There's no point doing something you don't like. But I couldn't just drop swimming like that. So I set a goal to win gold at nationals and then I stopped. I didn't want to go beyond that."
Dropping racquetball was even easier. After all, "where do you go playing racquetball?"
How about squash then? While peers on the circuit often say there's no point continuing since there is no money, Amita is unruffled.
"If you know how to advertise yourself, you can make money out of anything," explains Amita. "When you look at the Indian circuit, you see how popular Dipika Pallikal is, how much she earns. She is even one level above Saurav Ghosal and Joshna Chinappa. It is because she knows how to advertise herself."
A 10-point CGPA in class 10 suggests everything is alright on the academic front too. But more importantly, a practical outlook doesn't let the busy life bog down Amita.
"Sometimes you wish you were a normal kid and could get to hop around the parties. But then you realise you'd just be that — a normal kid with nothing to distinguish you from the rest."