153 chowks, 45 roads to become hawker-free zones in Pune
Updated on Sep 27, 2017 11:33 PM IST
Pune Municipal Corporation implements 2008 hawker policy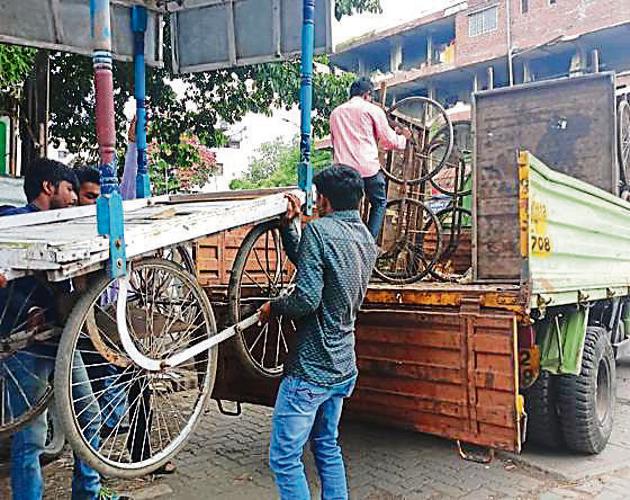 Hindustan Times, Pune |
Abhay Khairnar
Hawkers, generally considered as a 'menace' or 'eye sore' could be history on many of the city's streets. After repeated assurances, the Pune Municipal Corporation (PMC) has finally started the execution of its 'no hawker zones' policy, introduced in 2008.
Following the implementation, the municipal administration has already begun taking action against hawkers in various areas of the city declared as 'no hawker' zones.
PMC deputy commissioner Madhav Jagtap, in charge of the anti-encroachment department, said, "The PMC has begun execution of the hawker policy. The civic body has announced 45 main roads and 153 squares as 'no hawker zones' in the city. Ward and main offices have started the drive."
As per the hawker policy there is a ban on cooking on the road. The civic administration has also decided not to release goods and instruments seized during the anti- encroachment drive.
According to the hawker policy of 2008, the PMC promised to free 45 main roads of hawkers and ban cooking in the open, thus providing encroachment-free roads and footpaths for residents.
Residents and activists have frequently complained that most of the main roads in the city are blocked by hawkers causing an inconvenience to commuters and pedestrians.
They encroach footpaths and cycle tracks, forcing pedestrians to walk on the road, resulting in congestion of the already busy roads.