Alumni connect: Happy to give back to Pune city which gave me good education, says Pankaj Nande
Says he considers himself fortunate for having got the opportunity to develop the Metro project for the city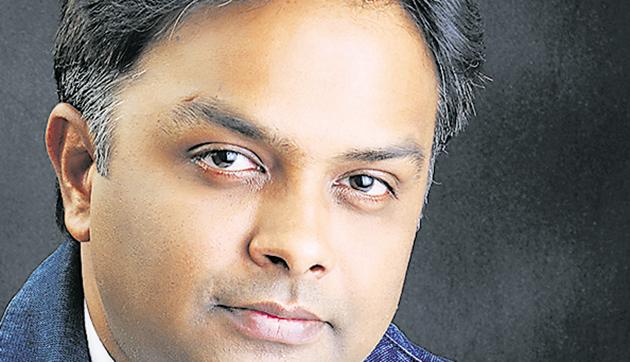 Updated on Nov 23, 2018 04:15 PM IST
Hindustan Times, Pune |
Prachi Bari
Pankaj Nande studied architecture in Bharti Vidyapeeth and he reveals how proud he is to be associated with the prestigious Metro project in the city.
Tell us about your educational background.
I did my schooling and college in Buldana. I joined B Sc in microbiology in Aurangabad but after realising my skills, I turned to architecture. I was in Bharti Vidyapeeth's college of architecture in 2002 batch.
How were you as a student? What drove you to chose this career path?
I was a concerned, emotional and design- conscious student. Motivation from friends and self realisation towards art drove me to chose architecture.
What happened after graduation?
It was the time when I wanted to prove myself. Though I wanted to show my art work, I started realising the different issues of practicing and performing alone. I worked as a consultant and in partnership on some projects. Then I joined a Delhi based firm called morphogenesis. As I worked I realised that I need to acquire more knowledge. I got introduced to Ar Hafeez contractor and my journey with him and his firm started.
Tell us about your career journey?
In architect Hafeez contractor (AHC), I used to work 16-18 hours daily. As an architect, I got the opportunity to manage and handle the clients directly. I learnt to plan and manage big tasks assigned to me. The learning process is still on. I am happy with the scale of work that I am handling. It is much more than what I was handling in 2009.
What about the highs and lows of your career so far?
When you start your career, you think that you play a main part in the development of any project. Then slowly you start realizing that there are factors which are vital to you completing the project.Staff members in the firm keep changing. Good city developmental proposals that has the power to transform the city are cancelled or dissolved because of political interferences. These are things that pull me down and make me feel low. I know very well that without facing the lows there can be no high. I am looking for more lows so that I can develop myself and reach a new high.
Tell us about your current projects?
Currently Hafeez sir has given me the opportunity to design and develop metro stations in Pune.I am happy that I am able to give back to the city which gave me good education. I consider myself fortunate for having got this opportunity to develop the project for Pune city. Also, I am doing one of the most expensive high-rise building on Marine drive, Mumbai, an eco-park in Nagpur, an IT park in Bengaluru and housing projects in Mumbai, Bengaluru and Noida.
What are your future plans?
I want to complete my journey of India. I want to bring in new designs in transportation and public sectors. I want to share my thoughts and experiences with students and guide them towards better path to achieve their respective goals.
Close Story
Personalise your news feed. Follow trending topics