Campus Connect: Worried about not cracking UPSC? Here are some tips from experts to get you started
Being thorough with entire syllabus and consistent in efforts to solve previous years' question papers are must-dos to achieve success.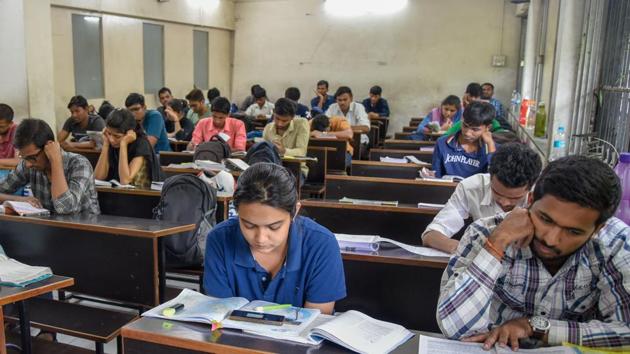 Updated on Apr 27, 2018 03:36 PM IST
Hindustan Times, Pune |
, Pune
Ananya Barua
Students aspiring to find a career in the civil services have less than two months to appear for the Union Public Service Commission(UPSC) preliminary examinations, scheduled to be held on June 3, 2018. With less time in hand for the coveted examination, experts advise candidates to stay calm and be mentally prepared for the examination marathon.
"UPSC, unlike other exams conducted across the nation, is a marathon and not a sprint which can be made up at the last minute. Aspirants need to be focused and consistent in their efforts to reap the benefits," said Jawwad Kazi, a faculty at The Unique Academy, which provides coaching classes for UPSC and Maharashtra Public Service Commission (MPSC) examinations in the city.
Advising aspirants about the Union Public Service Commission (UPSC) exam, which selects candidates for the country's top civil service posts, Kazi said, "There are many misconceptions about this exam. The aspirants can only achieve results through hard work."
The common belief that having a Humanities degree allows students to prepare better is a myth, says Kazi.
"Taking up a course without inclination, just for the sake of lowering the academic burden, will turn out be useless. Students who have done professional courses have an option, in case they are not able to crack civil services examinations. Optimising the efforts over a period of time to achieve the goal, is the only way. Same applies for MPSC as well," he added.
Success stories
Agreeing, 2017 Pune-based topper, IAS Vishwanjali Gaikwad said, "Graduation is a major step in the career graph of any student and it should not be taken lightly. Unless you love the subject, the outcome will never be fruitful."
Gaikwad had cleared the test in her second attempt by coming first in Maharashtra and 11th in India. She had graduated from the College of Engineering Pune (COEP) in 2014 with a degree in Computer engineering.
Similar to her, Indian Forest Service (IFS) topper, Niranjan Diwakar who scored an all-India rank of 3 and emerged first in Maharashtra in 2017, had pursued his engineering in Agriculture and Forestry. This formed the basis of his work in the field of environment conservation. Sharing his knowledge, he said, "Prelims are extremely important, especially in case of IFS, as it has more weightage in the overall score. It is important for aspirants to choose their subjects in graduation carefully. At the end of the day, among many other reasons, candidates are opting for civil services, for a larger cause of giving back to the society and the environment."
Valid tips
According to Gaikwad, it is important to have clarity on the purpose of writing the exam. "The fire needs to keep burning, and that will happen only if they are clear about their goal," she said. Malhar Patil, director of The Unique Academy, "We started our institute in 2006, when such coaching centres for UPSC and MPSC were not there in the city. We wanted to give the required resources for the students of Maharashtra. Students earlier used to travel to Delhi to exam preperation. These exams are not just about general knowledge, one needs to go beyond that. Students must consistently be aware about every single word that they study."
According to the experts, being thorough with the entire syllabus and consistent efforts to solve previous year's question papers are very important to achieve success. "These exams have certain pattern that often gets repeated. Students go be thorough with the syllabus and last year's question papers. It is wise to have a few but good reference books that you will continuously read and be thorough with," said Kazi.
Close Story